The jihadist group that has seized large swaths of territory in swift attacks on northern Iraq, seizing the country's second largest city Mosul, Saddam Hussein's hometown Tikrit and advancing south towards the capital Baghdad, was formed in April 2013 and grew out of al-Qaeda in Iraq (AQI)
Run by Iraqi jihadist Abu Bakr al-Baghdadi, the Islamic State of Iraq and the Levant (Isis) has up to 6,000 fighters in Iraq and 3,000-5,000 in Syria, including some 3,000 foreigners. The Economist reported that Isis is formed by a thousand jihadist from Chechnya and "perhaps 500 or more from France, Britain and elsewhere in Europe".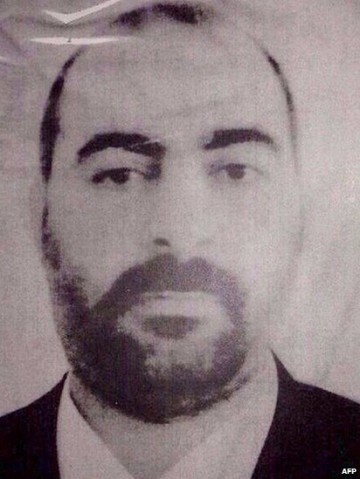 Established in the early years of the Iraqi War and composed and supported by a variety of insurgent Sunni groups, Isis has attracted over the years many foreign fighters to Syria who constitute a majority of the group's elite fighter corps and are represented in its leadership. As opposed to fighters from Al-Qaeda official offshoot in Syria al-Nusra front, members the Islamic State has been described by Syrian refugees as "foreign 'occupiers'" whose only goal is creating a caliphate,a proto-state that straddles between Syria and Iraq.
Prof Peter Neumann of King's College London estimates that about 80% of Western fighters in Syria have joined the group.In the past year, the number of Westerners who have travelled to the region and become radicalised has mushroomed from hundreds to as many as 3,000. "A lot are young, often teenagers, and a fair percentage of those arriving from non-Muslim majority countries are converts to Islam," wrote Richard Barrett of the Soufan Group, an intelligence organization. "These and others who share their faith commonly express their motivation as a religious obligation to protect fellow Muslims from attack."
But where these foreign fighters come from?
UK
Foreign secretary William Hague said that as many as 400 British citizens may be fighting in Syria, including those fighting with Isis. An Enlish jihadist, Abu Sumayyah al-Britani, arrived in Syria one year ago and has joined Isis. In an interview with a radio podcast program called the "Isis Show", Britani said: "Everybody's renouncing their affiliation with their countries, because we are now trying to establish the caliphate. ... Our citizenship means nothing to us anymore."
Indonesia
The world's most populous Muslim nation is surely a source for Isis fighters. After the seizure of the Iraqi cities of Mosul and Tikrit, a video of balaclava-clad Indonesian men cradling Kalashnikov and urging fellow countrymen to join the Sunni insurgency in Iraq has emerged. In January, Indonesia's counterterrorism agency said that about 50 Indonesians had gone to fight in Syria. It is not known how many of them joined Isis.
Chechnya (Russia)
Omar al-Shishani, a Georgian-born ethnic Chechen, is believed to have masterminded the siege of Mosul as commander of the northern sector of Isis in Syria and Iraq. Pictures of al-Shishani emerged on social media inspecting stolen US-supplied humvees. Many Chechens have flocked to Syria and proved their military nous by battling fellow jihadists, often in brutal fashion. However, some Chechens who have joined the fight against President Bashar al-Assad's regime have become dissatisfied with al-Shishani because of his comfortable life in Syria and killing of other Muslims.
Spain
Spanish police said they arrested eight people on suspicion of recruiting militants to fight in Syria and Iraq for Isis. Raids were carried out in Madrid. The cell's leader was once held at the US detention centre at Guantanamo Bay in Cuba after being arrested in Afghanistan.
Germany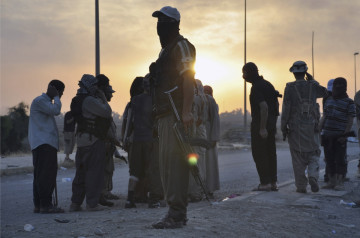 Isis released a video featuring Abu Usama, a German-born former pizza delivery driver who joined Isis in northern Syria last year, appealing to his fellow countrymen to join the struggle led by Isis. "Are you happy with your life in Germany? Going to the nightclubs and having female friends?" he says in the video, according to a translation. Addressing his leader al Baghdadi, he says: "The entire world is against you, because you are inviting to establish the Islamic State. Therefore, we love you and we stand beside you."
Netherlands
The Dutch government revealed on Monday that many Islamist fighters from the Netherlands had joined Isis.
France
A French national was held by German police on suspicion of fighting for militants in Syria. Last month, a French-Algerian radical, Mehdi Nemmouche, allegedly killed four people at the Jewish Museum in Brussels. French police seized a Kalashnikov rifle wrapped in a flag bearing the Isis black insignia. Nemmouche allegedly spent a year fighting in Syria. Authorities in France believe some 800 French nationals have travelled to Syria, or intend to
Jordan
The group was originally founded in 2003 as a reaction to the American-led invasion and occupation of Iraq. It was first led by Jordanian militant Abu Musab al-Zarqai, who declared alliance to Osama bin Laden's al-Qaeda network. Isis see Jordan's Western-backed King Abdullah as an enemy and in a video posted on YouTube they threatened to "slaughter" him. Some jihadis who appear in the video were Jordanian citizens who tore up their passports in front of the camera.
Isis facts
6,000 fighters in Iraq and 3,000-5,000 in Syria, including some 3,000 foreigners (The Economist).
Some 1,000 jihadist from Chechnya and perhaps 500 or more from France, Britain and elsewhere in Europe (The Economist).
80% of Western fighters in Syria have joined Isis.
50 Indonesians fighting in Syria.
400 British citizens fighting in Syria, including Isis.
8 people arrested in Spain on suspicion of recruiting militants
800 French nationals believed to have travelled to Syria or intend to