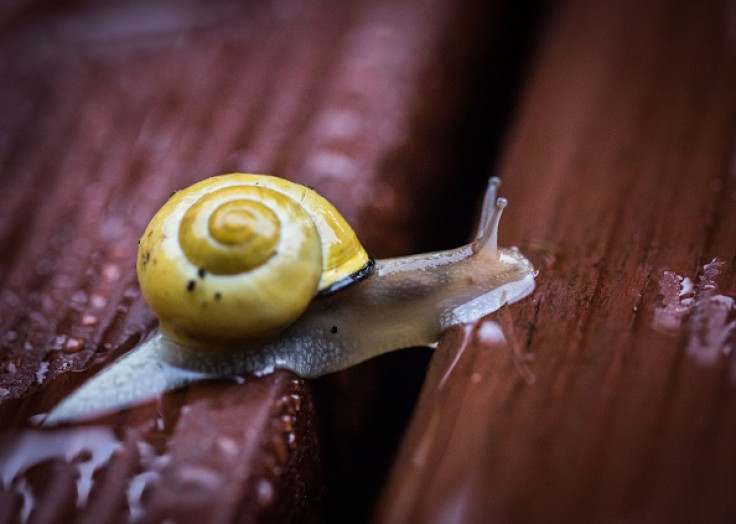 A woman was devastated to find a crunchy, live snail while munching on her Tesco chicken tikka and chutney sandwich.
Hannah Scott, 37, from Stallingborough, Lincolnshire, felt something odd while chewing on her chicken tikka sandwich from a Tesco Extra store in Grimsby.
"I took a bite out of my sandwich and felt something hard and I thought that's not right, so I spat it out, not knowing what it was," said Scott, reported The Telegraph.
"I just stared at the snail, wondering if it was dead or alive. When it started moving I thought right that's it, I need to get this sorted. I've not bought a sandwich since."
Upon contacting the Tesco store management, Scott was simply offered a £25 compensation, which left her furious.
"The customer care in store isn't bad. The girls in store were fantastic - it's the management at the top that's the problem," said Scott.
"They didn't get back to me for ages and when they did, I had to write down what he said on the phone to me, it was that bad."
According to Scott, she was told by a store representative that the compensation was matched by "the facts".
"The facts are you didn't choke so we can only offer a goodwill gesture," Scott alleged she was told by a Tesco Grimsby representative.
"I've had to push them for £25, which isn't good. It's a choking hazard and it could have been a different story if it had been my four-year-old son Joseph who had the sandwich."
Meanwhile a Tesco spokesman confirmed the store has "apologised to Mrs Scott" and investigations are ongoing.
"We set ourselves the highest standards for the quality and safety of our food... we'll be investigating the incident with our supplier and have apologised to Mrs Scott for any distress caused. We will be updating her once the investigation is complete."
Scott for now is taking extra caution while eating.
"Not much makes my belly turn, but that did. Since then I've been constantly checking my food before I eat it. I'm definitely more wary of what I buy - it just makes you wonder how they missed it. It's baffling really."