Supermarket giant Tesco has been embarrassed into changing the wording of a sign being used to advertise "superhero clocks" after a seven-year-old girl complained.
Mum Karen Cole, from Shaftesbury in Dorset, was Christmas shopping at a Tesco in Poole with her seven-year-old daughter Maggie. Being a fan of superheroes, including Batman, Wonder Woman and Superman, when Maggie saw some Marvel Comic alarm clocks she was immediately interested. Then she saw the sign, which read: "fun gift for boys."
"She spotted the sign before I did," mum Karen told Buzz Feed, "and pointed it out to me by indignantly saying something like, 'Well that's wrong! Anybody can like superheroes, they're being stupid aren't they'."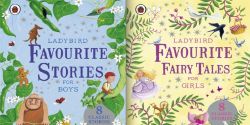 Karen took a photo of her daughter and posted it on Twitter along with a caption which read, "My superhero loving 7yo daughter not impressed when she spotted this sign in @Tesco today @LetToysBeToys."
"LetToysBeToys" is a campaign to stop companies promoting toys and books specifically to boys or girls and allow all children to feel comfortable playing with and reading whatever they like.
Karen's photo of Maggie went viral and within a few days had been retweeted 10,000 times. Now Tesco has apologised and the sign now promises the clocks "make a great gift for both girls and boys".
A spokesman for Tesco apologised, saying: "The sign has been removed and we're sorry if it caused any confusion."
Thanks partly to campaigns like "le Toys Be Toys" manufacturers and publishers are increasingly conscious about the way they label and market their goods.
Last week Ladybird said their forthcoming book titles would no longer be labelled "for boys" or "for girls," following similar decisions by publishers including Chad Valley, Dorling Kindersley, Parragon and Usborne.
Not everyone agrees. Toy expert and blogger Steve Reece has conducted hundreds of research groups and undertook a recent study involving families in the UK. The study found that "overall, the topline finding of the study was that parents and kids included in our study clearly and overwhelmingly tended to accept, create and reinforce gender labelling and stereotypes."