Ukip lashed on Question Time for 'poisonous' advert warning of Turkish membership of EU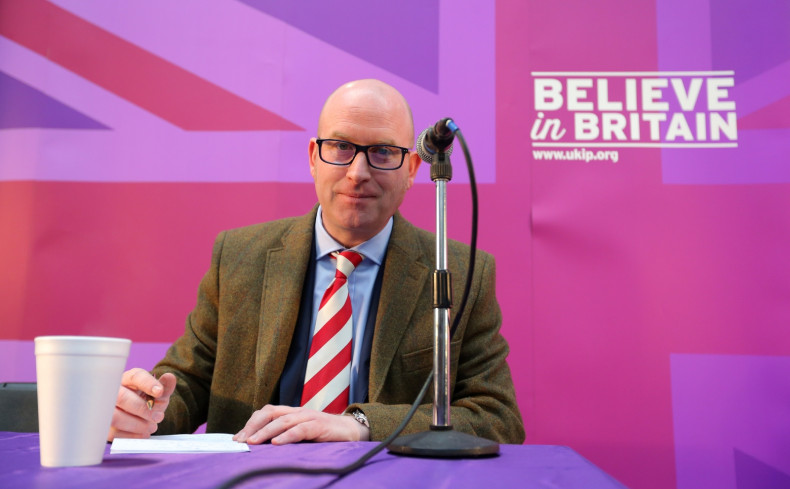 A party political broadcast by Ukip claiming that Turkey will be invited to join the European Union has been blasted by political opponents. In the advert screened on the BBC, Ukip claimed Turkey might be asked to join in 2020, and would soon become Europe's largest state. Up to 15 million Turks might then migrate to the UK within 10 years, according to the broadcast.
Ukip's Paul Nuttall came under attack on the BBC programme, Question Time, with accusations from Sal Brinton of the Lib Dems that Ukip had an anti-Muslim message. However Ukip's Paul Nutall went on the defensive, claiming allowing Turkey to become full members would mean the borders of the EU would now extend to Syria, Iraq and Iran.
Pro-Europe politicians and pressure groups have strongly criticised the advert as scare-mongering and the Lib Dems have reported it to communications regulator Ofcom. Lib Dem leader Tim Farron said: "Everyone is used to the poisonous rhetoric of Ukip, working to play one community off against another but this takes it to another level. Ukip is using a party political broadcast, that means that they have brought the BBC and C4 into this. The use of minarets [is] purely a coded nudge and a wink to their supporters. This is abhorrent to many liberally minded people."
A Britain Stronger in Europe spokesman said: "Whatever your view on whether Turkey should or will join the EU, this is a new low in baseless scaremongering from Ukip. There is no prospect of Turkey joining the EU in the foreseeable future, so this is just a clear demonstration of how Ukip have no economic or fact-based arguments."
However in recent months there have been suggestions that Turkish citizens could receive work visas in exchange for helping to deal with the refugee crisis, and Ukip's strategy may be a clever one. David Cameron is on record as saying he would like Turkey to join, and senior Labour figures including Jack Straw have long made a similar case. Ukip might well be banking on playing up the possibility of Turkey's acceptance into the EU and in so doing hoping to scare enough voters into voting to leave the union.