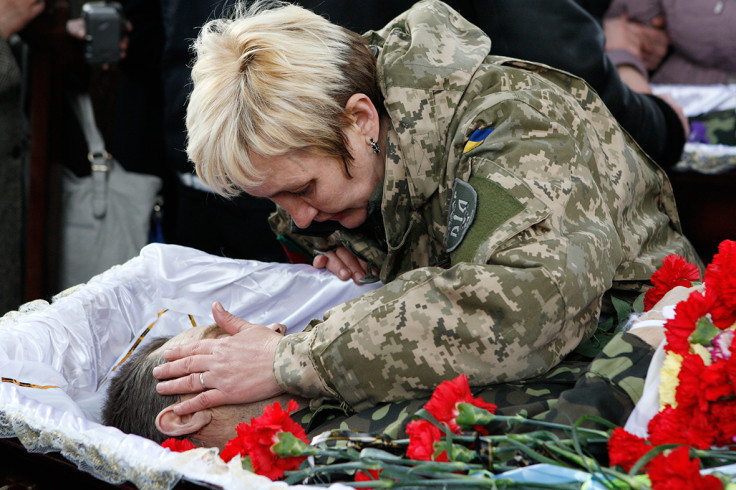 Ukraine's female citizens, aged between 20-to-50, could be next in line to defend the country against pro-Russian separatists, a spokesperson for the armed forces' high command said on Thursday (5 February).
Since fighting erupted with pro-Russian separatists a year ago, Ukraine has been struggling to find resources to battle it out in the eastern regions of Donetsk and Luhansk.
Despite the war costing Ukraine an estimated $10 million dollars per day, according to Ukrainian finance minister Natalya Yaresko, Kiev is not willing to scale back its military.
In an effort to reinforce its national security services, Kiev is now looking to extend the nationwide call to armed forces to include female citizens.
Speaking to Ukrainian news agency Unian on Thursday (5 February), the spokesperson for the armed forces' high command, Vladislav Seleznev, said that throughout the mobilization period that started last month and will lead up to April, women between the ages of 20 and 50 could be asked to serve as officers.
Women between the ages of 20 and 40 could also be called to assist the military in support roles.
Seleznev said female citizens will be shortlisted after an intial pre-screening that will involve searching for candidates who have previously either showed an interest in the military or have received some level of "army-relevant education". The women will also have to be medically fit for army service.
The majority of the female officers joining Ukraine's armed forces will be in charge of medical duties, communications or logistical assistance, rather than combat duty, said Seleznev.
A total of 60,000 new recruits are planned on being hired by the end of the current recruitment cycle in April.
Ukraine plans to enlist an estimated 200,000 Ukrainians to its military by the end of 2015.
Ukraine's military is primarily male-dominated with the men aged between 18-to-60 years.
A total of 100 women were enlisted for army service, as an emergency provision, near the end of 2014.