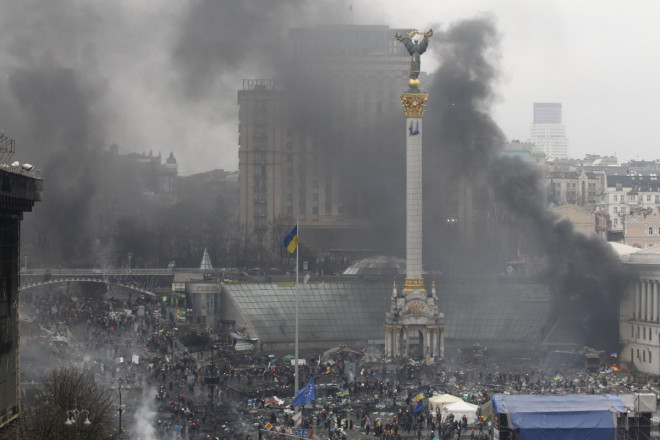 New clashes have erupted in Ukraine's capital Kiev testing the truce between president Viktor Yanukovich and the opposition to end the wave of violence.
Protesters regained control of Independence Square after attacking police with petrol bombs. Authorities replied with gunfire, killing at least eight protesters, according to medic Bohdan Soloviy, as they tried to take control of a building near the encampment
A Reuters photographer said he saw 15 bodies lying on the ground covered by blankets in the square.
The Parliament building was evacuated because of fears protesters were preparing to storm it, according to parliament spokeswoman Irina Karnelyuk. Protesters reportedly captured dozens of policemen:
In a statement published early Thursday, the Ukrainian Health Ministry said 28 people had died and 287 have been hospitalised during the two days of street violence.
Ukrainian police said Thursday that more than 20 officers had been wounded by gunfire in the capital.
A statement from the Interior Ministry on Thursday said the gunfire appeared to be coming from the National Music Conservatory, which is on the edge of the downtown square housing an extensive protest tent camp. It did not say when the officers were wounded, but added that they were receiving treatment.