Ukraine Facing Civil War: Lviv Declares Independence from Yanukovich Rule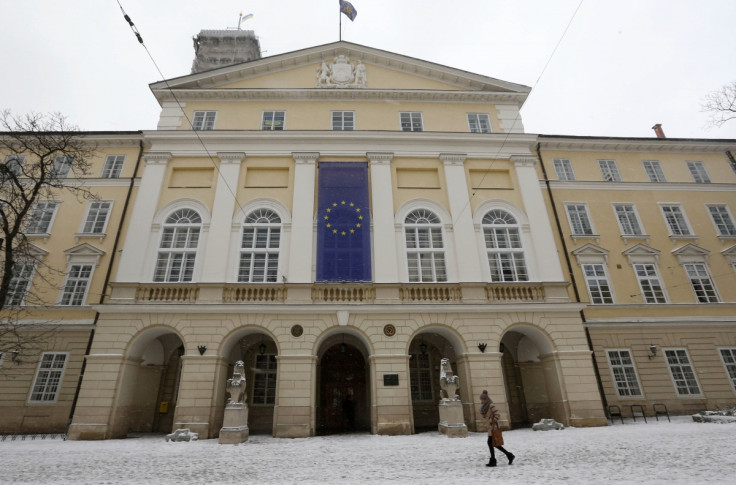 Ukraine's western region of Lviv has reportedly declared independence from the central government.
Hours after protesters seized the prosecutor's office in central Lviv and forced a surrender by interior ministry police, the executive committee of the region council - also called the People's Rada – claimed control over the region.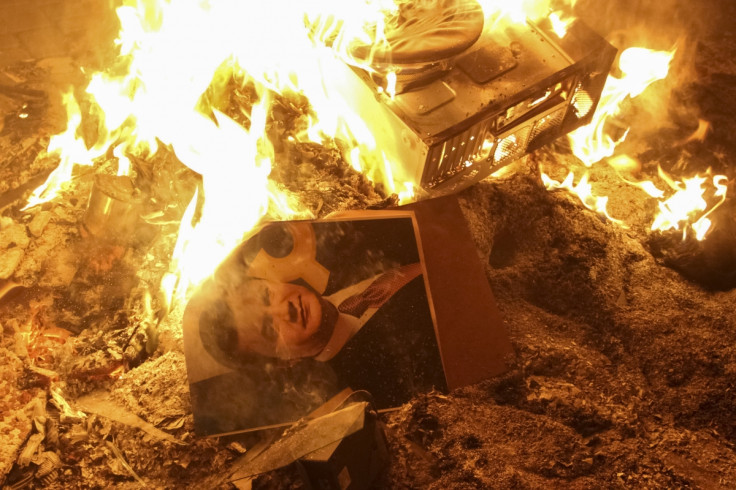 A portrait of Ukrainian President Viktor Yanukovich burns near the destroyed building of the security service in Lviv
Reuters
"The regime has begun active military action against people. Dozens of people have been killed in Kiev and hundreds have been wounded. Fulfilling the will of society, the executive committee of the Lviv region's council, the People's Rada, is assuming full responsibility for the fate of the region and its citizens," read a statement.
The executive committee was led by Petro Kolodiy, chairman of the Lviv region's council.
Lviv lies close to the border with Poland and was one of the venues for the Euro 2012 football tournament. Over the past months, the city has become a powerful engine driving the insurgency against president Viktor Yanukovich.
The region, which is traditionally hostile to the easterner Yanukovich and favours closer ties with the European Union, has a population of 2.5 million.
The regional assembly in Lviv issued a statement condemning Yanukovich's government for its "open warfare" on demonstrators in Kiev.
Poland said Ukrainians blocked the Korczowa border crossing near Lviv. According to local media, opposition groups in other western cities including Khmelnitsky, Ivano-Frankivsk, Uzhorod and Ternopil, also stormed public buildings.
The opposition stronghold had de facto ousted governor Oleh Salo in January and expelled him from his offices.
The regional council has been in the hands of the opposition since then but this was the first declaration of independence.
Troops with the interior ministry's western region command have been barricaded into their barracks by anti-government reformers.
Ukrainian police on Tuesday moved to clear a protest camp in Kiev's Independence Square, known as the Maidan.
© Copyright IBTimes 2023. All rights reserved.