Two teenagers who are believed to be the UK's youngest couple to be convicted of murder after stabbing a mother and daughter in their bed when they were just 14 can now be identified.
It can now be revealed that Kim Edwards murdered her mother Elizabeth Edwards, 49, and her sister Katie Edwards, 13, helped by her boyfriend Lucas Markham in Spalding, Lincolnshire in April 2015.
The couple were jailed for life in November 2016 for the double murders but their identities could not be revealed for legal reason due to their age.
Following a hearing at a Court of Appeal, the teens can now been named after judges ruled there is a "strong public interest in the full facts of this exceptional case being known" including the details it was Kim's own family that she murdered in what police called a "senseless, and unprovoked attack".
Detective Superintendent Martin Holvey head of EMSOU – Major Crime, said: "The murders of Elizabeth and Katie Edwards were horrific and brutal and the whole country shared a sense of shock that two juveniles, who were only 14 years old at the time, could have carried out such a horrendous act.
"I'm sure that sense of disbelief and horror will be deepened now it is known that it was Elizabeth's own daughter who was responsible for plotting with her boyfriend to carry out the murders.
"Evidence heard in court that was previously restricted can now be reported. These include details about the behaviour and actions of Kim Edwards and Lucas Markham afterwards, which was chilling.
"They remained downstairs in the house, watching TV and eating food, whilst the bodies were upstairs. They showed no remorse at all when they were eventually found by officers and during their police interviews."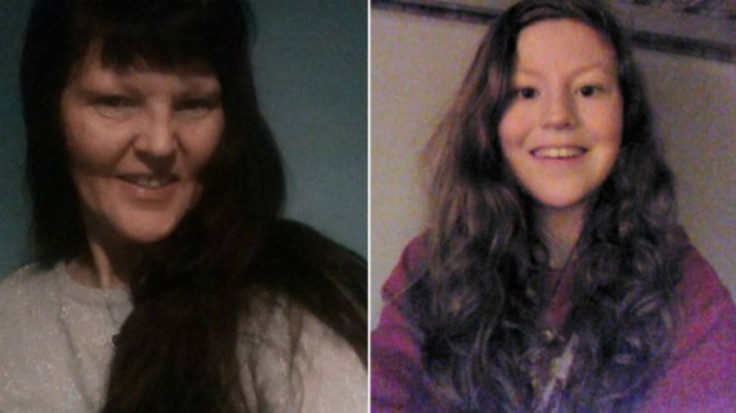 During the trial at Nottingham Crown Court, it was found that neither of the killer teens had any mental illnesses at the time of the double murder but had a "toxic" Bonnie-and Clyde style relationship.
The jury heard how the teens planned to murder Kim's mother and sister while they slept and carried it out "to the letter". Police were also alarmed at how open Kim was to confessing to her crimes, describing the act of double murder as "a breeze".
She told police that her boyfriend stabbed her mother through the voice box so her screams wouldn't wake her sister Katie. She told detectives she did not watch the subsequent murder of the 13-year-old herself, but heard "moaning" as Lucas smothered her with a pillow.
A post-mortem examination revealed that Katie died as a result of stab wounds to the neck.
Speaking following their life sentences being handed down, investigating officer DCI Martin Holvey said: "This has been a rare and unprecedented case and everybody who has listened to the details as they have emerged throughout the trial will, I am sure, have felt the same sense of shock and disbelief.
"The planning that went into the brutal murders of Elizabeth and Katie as they slept in their beds was cold, ruthless and chilling, as was the lack of remorse shown by the two juveniles afterwards.
"This matter-of-factness is all the more shocking given the fact that they were both only 14 years of age at the time. I hope after today's sentence, everyone affected by this terrible crime can begin to rebuild their lives and the community of Spalding can move forward."