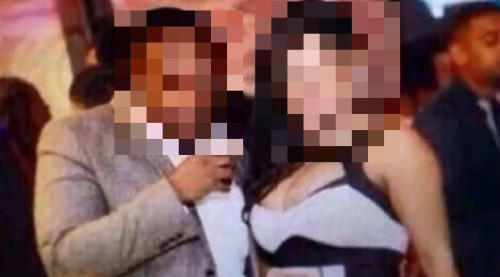 The New Year's Eve spirit has left many a reveller shame-faced as the sun comes up on 1 January but for one couple the celebratory exuberance went one step beyond - and on to the world wide web.
The couple getting seriously jiggy has become an overnight internet sensation after footage of the man performing a sex act on a woman outside a club on New Year's Eve emerged online.
The clip went viral after being posted on Instagram and quickly became the subject of a number of internet memes after making the rounds on Twitter, Vine and Facebook.
One viewer said: "OMG who made this? I can't breathe, I can't deal."
Another wrote: "This is gonna be a long year for this guy!"
Even Manchester United football player Rio Ferdinand weighed in to offer his words of wisdom.
Although the original clip was removed from YouTube, a parody trailer posted on the video-sharing site is still racking up views.
According to unconfirmed reports, the couple got carried away after meeting at the club and getting drunk.