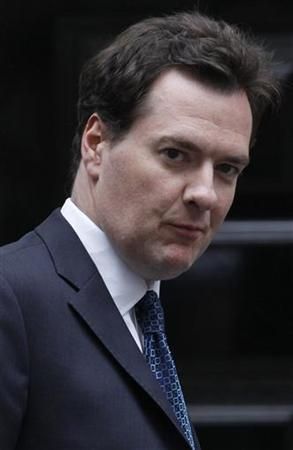 UK unemployment claims increased the most in two years adding pressure on UK Prime Minster David Cameron and Chancellor of the Exchequer George Osborne to rethink the speed at which they plan public sector cuts.
Labour has said that the momentum that the British economic recovery had in 2010, when they were in power, has been lost and has urged the government to rethink their measures.
"These figures are very worrying." Shadow employment minister Stephen Timms said on BBC News.
"To be in a position where we are losing very large numbers of public sector jobs and the private sector is not growing fast enough to make up the difference is a very serious position. The government needs to address it," he continued.
"There's a global shock and the U.K. has been buffeted by that," said Amit Kara, an economist at UBS AG in London. "We should continue to expect weak employment data. It does open the debate about a Plan B" for the economy," he continued.
Victoria Cadman, economist at Investec, said: "Last month's labour market report presented a diverging picture with the claimant count rising in June and data showing a fall in unemployment in the three months to May," she said.
"We tend to the view that this reflects the shift in the benefits system away from income support toward Jobseeker's Allowance, thereby adding to the claimant count, which is measured by JSA. We expect a similarly divergent story will play out in today's report," the economist added.
Job benefit claims rose 37,100 from June to 1.56 million, the biggest gain since May 2009 at the height of the banking crisis, the Office for National Statistics said. The figures suggest the job market is weakening as the euro-zone debt crisis hampers growth and government spending cuts begin to take shape.
Bloomberg has reported that the pound was 0.3 per cent higher as of 2.17pm and but fell as much as 0.4 per cent in the minutes after the Bank of England announcement.
Sky News has reported that economic surveys have indicated that firms are scaling back hiring plans, raising doubts about the ability of private firms to make up for public sector losses.