Out-of-control man in red Trump hat filmed being kicked off United Airlines flight in Shanghai
Chinese police had to escort the Trump fan off the plane.
An unruly passenger wearing a "Make America Great Again" hat was kicked off a Newark-bound United Airlines flight in Shanghai on Sunday (21 May) as a crowd of passengers yelled: "Lock him up! Lock him up!"
Passengers told reporters the unidentified man began arguing before boarding the plane and would not allow anyone to sit near him.
"Obviously, the hat provoked some of the stuff," Alexis Zimmerman, who was flying back to Newark from a business trip, told The Washington Post.
Zimmerman, who was sitting three rows behind the man, said he refused to let anyone sit in his row. "He wanted to sit in the whole row by himself," she said.
Video taken by Zimmerman shows the man leaning back in his seat with his feet propped on someone else's arm rest. A woman in crutches and others are standing in the aisle, taking photos and glaring at the man.
"This young lady's not going to make it to her classes tomorrow and her tests she has to take, thanks to you," a woman said. "Are you proud of yourself?"
The man reportedly replied: "Guess what? In 45 minutes I'm going to collapse for not drinking my soda."
Zimmerman said the man claimed to be diabetic. At one point the man dared the United flight crew to handcuff him and drag him off the plane. Fellow passenger Clark Gredoña told the Post that the United crew in Shanghai were polite and patient.
"He was trying to explain to the crew and captain...because he had points, he felt he deserved an upgrade," Gredoña said. "So this was his way of getting it."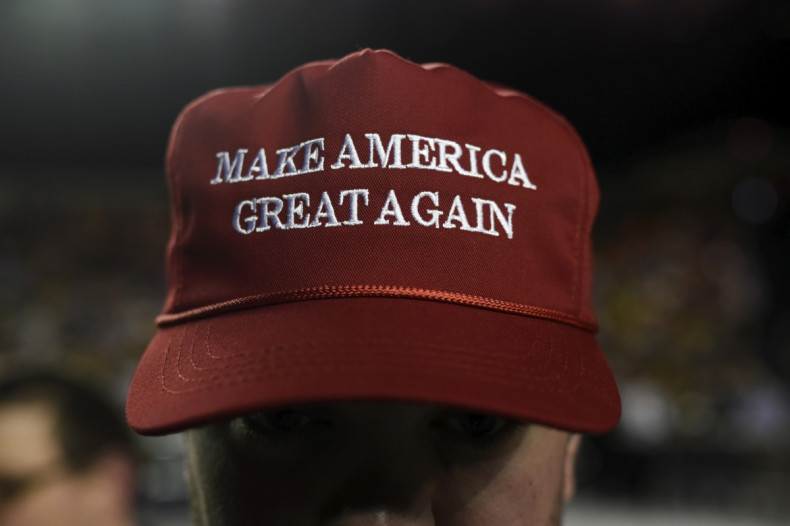 Moments later, the man is seen in a video waving his arms and yelling: "I have a seat here!...Shut up!...Moron!"
"I know people don't like my hat," Zimmerman said the man remarked.
"He berated a female passenger," Gredoña added. "I think he called her Hillary. Then he called her a lesbian. I think he called a stewardess 'sweetheart.'"
A United spokesman said that the man became "increasingly disruptive when asked to deplane". The spokesman added: "Local law enforcement was called to assist."
Police were unable to persuade him to leave the plane, so passengers were forced to return to the terminal and wait for officers to remove him.
Police escorted the man off the plane and reportedly waved what appeared to be a seat cushion before taunting his fellow passengers. "So I succeeded in making you guys waste three-and-a-half hours," he allegedly said.
The crowd turned on the man, shouting what the Post described as "unprintable" words. Others began shouting: "Lock him up!"
"I was one of those chanters," Zimmerman said. "I didn't start it. But oh my God, it was so funny, I couldn't help myself." The man was eventually escorted out of the terminal and the passengers were able to fly to the US, albeit with a brief delay in San Francisco for a new crew.