Urban Outfitters Criticised for Selling 'Blood Stained' Kent State University Sweatshirt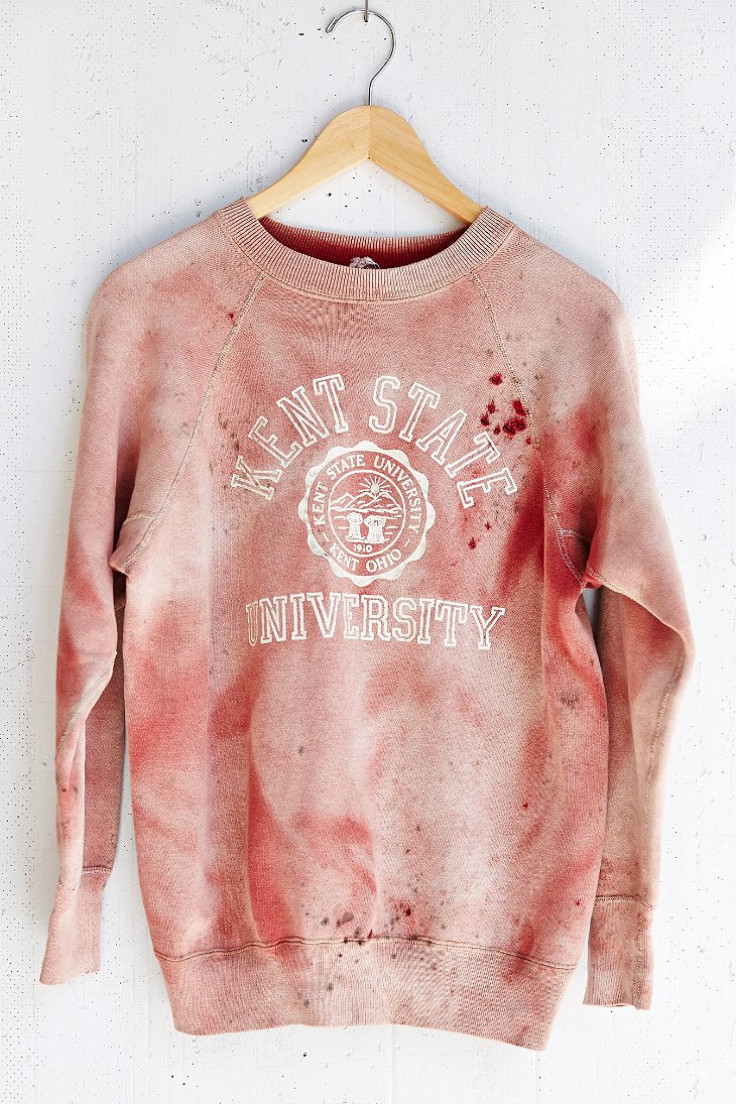 Clothes retailer Urban Outfitters has come under criticism for selling a 'blood stained' university top with the logo of a US school where a shooting famously occurred.
The Kent State University sweater, which was described as "vintage" on the store's web, featured blotches of dark red as well as small holes in the top left hand side.
Many questioned whether the sale was appropriate as the Ohio school was the scene of a school shooting in which four students were killed in 1970.
The shooting, known as the May 4 Massacre or the Kent State Massacre, involved a number of Ohio National Guard members firing at unarmed demonstrators who were protesting against military operations in Cambodia.
Urban Outfitters described the sweater as: "Washed soft and perfectly broken in, this vintage Kent State sweatshirt is cut in a loose, slouchy fit. Excellent vintage condition. We only have one, so get it or regret it!"
The item was soon sold and taken offline by Urban Outfitters, but not before receiving huge criticism on social media for selling the "distasteful" top.
The item was then found to be listed on eBay, with the user promising to donate 50% of the profits from the sale to The Southern Poverty Law Center, a charity who "protect those who cannot protect themselves, often those who are victims of police brutality".
Urban Outfitters have yet to respond to a request for comment from IBTimes UK.
The store has experienced several controversies in the past for its clothes. Earlier this year, Urban Outfitters removed the sale of a t-shirt online which had the word "depression" repeatedly written across it.
The shop it was taken offline following complaints from customers, but added Depression is the name of the clothing company who made the t-shirt.
The store as also accused of glorifying eating disorders after it was found to be selling a top with the words "Eat Less" written on it.
Update: Urban Outfitters Apologises for Kent State University Sweatshirt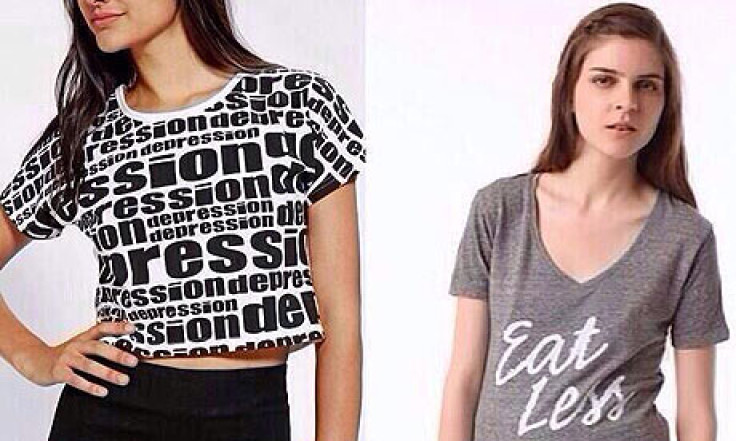 © Copyright IBTimes 2023. All rights reserved.