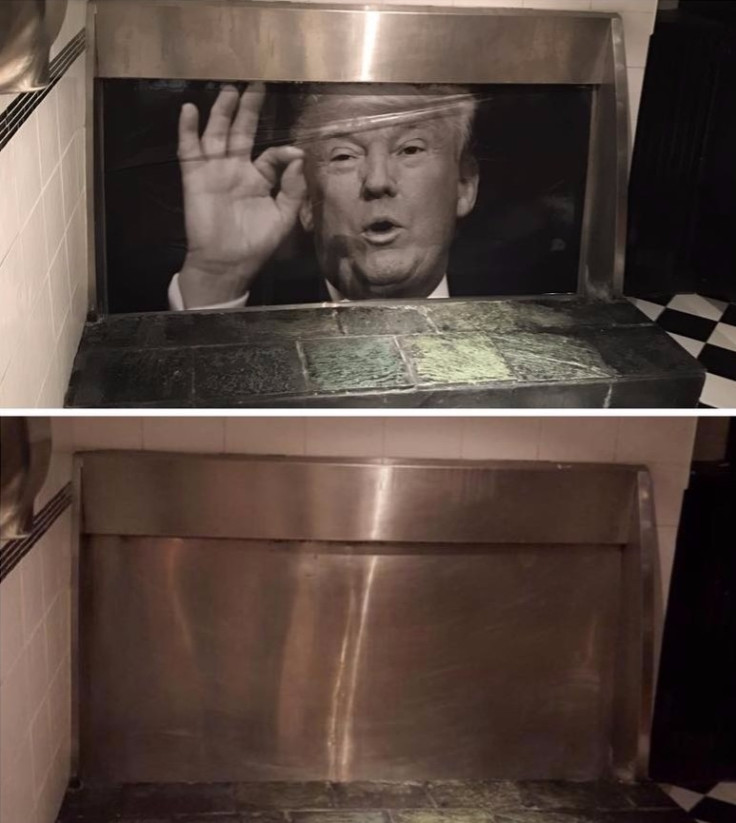 An Irish pub is offering an enticing bar tab reward to the person who reunites them with a much-loved mural of Donald Trump that had adorned their urinals.
"Somebody stole Donald from our urinal and we badly want him back," The Adelphi, a bar on Dublin's Middle Abbey Street wrote in a Facebook post.
The bar said they were offering a 'beer tab' worth €100 (£92) for anyone who can bring back the Donald. "Our bathroom is just not the same without him and the enjoyment of using the urinal without Donald's face on it has left us feeling sad," the bar lamented.
Along with a picture of the missing mural, the pub also showed a sad picture of their now bare urinal.
People on social media had a lot of very obvious fun with the post, with more than one commenting that the perpetrater was "taking the p*ss".
Lots of other users were confused as to why anyone would want a picture that had been used a target practice by many a pub-goer. "if they're really willing to take a piss soaked poster of trump, then maybe they deserve to keep it?" one suggested.
Another joked that it could only have been an FBI job to nab the offending item. The mural of America's 45th President was installed last year, in the run up to Trump's surprising win against Hillary Clinton.