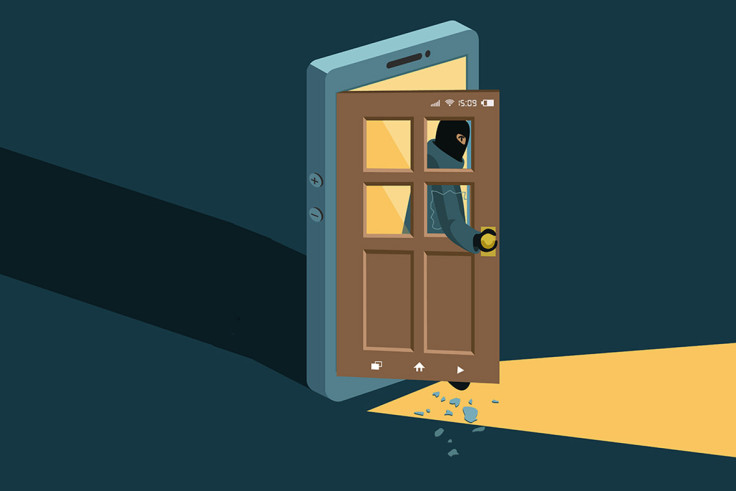 Two men in Missouri, US are facing multiple felony charges for allegedly using a caller ID-spoofing app to impersonate police officers in order to trick homeowners into leaving their property so they could burgle it.
James J Woolsey, 25, and Lenny J Hebert, 27, have been charged with second-degree burglary and first-degree tampering with a motor vehicle and stealing firearms. The Texas County Sheriff's Department alleges that the men used the app to phone Marna and Louie Streetman so that they could lure the couple from their home.
Caller ID spoofing-apps can be easily found on the internet. Once downloaded, the app allows users to enter any name and number so that it shows up on the victim's phone, regardless of where the call actually originates from.
In recent months, increasing incidents of people using the apps to commit crimes have emerged in the US and UK, with government bodies like Ofcom and the Federal Communications Commission (FCC)releasing guides warning consumers.
Most recently in January, the State Bar of Arizona released a warning that scammers could be using caller ID spoofing to impersonate lawyers in order to steal money from clients.
Police impersonations
The victims were at home when Marna received a phone call at 10.30am on Saturday 30 January from a man who claimed he was an undercover police officer with Troop G of the Missouri State Highway Patrol. The man, who police say was Woolsey, claimed he was working on a sexual offence case together with the West Plains Police Department.
Woolsey said that he had just arrested a man who had photos of the Streetman's 23-year-old daughter and her car in his possession, and that the police were still trying to apprehend a second suspect who was intent on doing harm to the daughter. He advised the Streetmans to immediately drive over to West Plains and take their daughter to a safe location until the suspect had been apprehended.
"I didn't believe him. I told him it didn't sound right. I said 'OK, tell me where my daughter lives'. He told me exactly where she lives, and not many people know that," Marna told the local newspaper Houston Herald.
Marna was worried so she and her husband immediately drove to their daughter's home. They were told by Woolsey not to contact their daughter, but they decided to call her while they were in the car, and managed to get through. They told their daughter to lock her doors and to keep her gun and phone on her.
Scepticism helped victims stop burglary
Although on their way, Marna still felt unsure, so decided to call the undercover police officer's number back to see if it was a real law enforcement number. The phone was answered by the West Plains Police Department, who were unable to identify the officer based on the fake name Woolsey had given Marna.
The Streetmans continued to make phone calls, first to the Missouri State Highway Patrol, and then to a neighbour, asking him to go over and check on their property. While walking up to their home home, the neighbour found one man in the front garden of the Streetmans' property, and saw another inside the patio door.
According to the Texas County Sheriff's Department, the two men had gone to school with the Streetmans' daughter and knew enough information about her to convince the Streetmans that she was in danger.
While the Streetmans were away from their home, the two men allegedly proceeded to burgle the place in order to steal 25 firearms, even appropriating an all-terrain vehicle so that they could transport the stolen goods to a truck that they had parked a distance away in the woods. But following the intervention of the neighbour, the police were able to apprehend them.