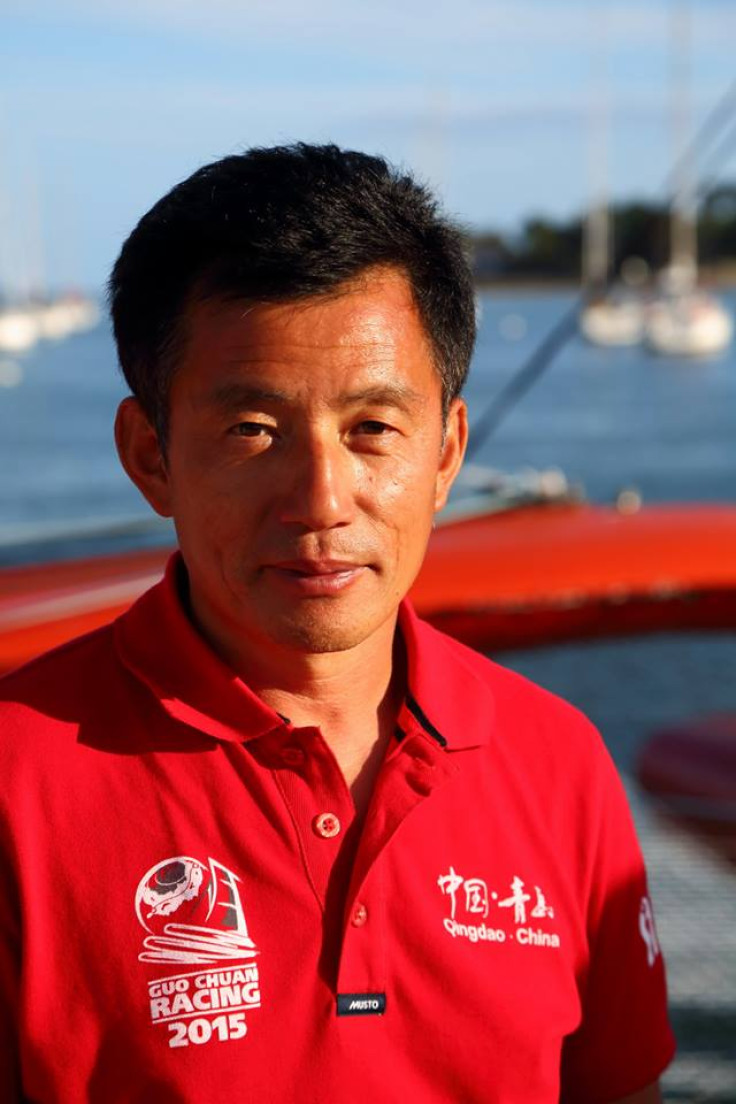 The US Coast Guard in Hawaii has initiated a search for record-holder Chinese mariner, Guo Chuan, who was on a solo sailing trip from San Francisco to Shanghai, but was reported missing since Tuesday (25 October). The 50-year-old sailor was attempting to set a new world record of fastest trans-Pacific solo trip.
According to his website, Guo was aiming to complete his trans-Pacific solo trip in 20 days to break the previous world record of 21 days. He started from San Francisco on 18 October. Guo holds a world record for a 138-day solo non-stop circumnavigation.
China's Xinhua news agency reported that the sailor's support team said the mariner was last heard just after 3pm Tuesday Beijing time (BST) when his trimaran, the Qingdao China, sailed 900 nautical miles off the west of Hawaii. The Coast Guard reportedly located the trimaran on Tuesday about 600 miles northwest of Oahu.
"A search aircraft, sent from Honolulu, found the main sail in water, broken off the vessel, but didn't see Guo on the deck. All attempts to contact the sailor have failed," the team reportedly told the news agency. However, due to lack of fuel the aircraft had to return to base after an hour of searching.
The Maritime Rescue Coordination Center China then contacted the US Coast Guard, who is sending ships to further investigate the matter, Associated Press reported. The US Navy was reportedly expected to send the USS Makin Island, an amphibious assault ship, to the trimaran Wednesday (26 October) afternoon.
Xinhua noted that in an earlier interview, Guo had said that the greatest fear as a sailor was to fall in the water. "I fear being separated from the ship when I am sailing solo," he had said.