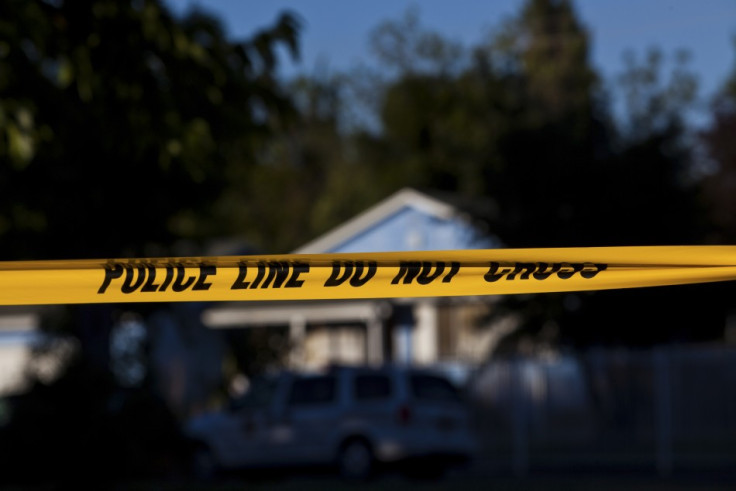 The unnamed man was arrested on Tuesday (28 July) afternoon in Colorado Springs for alleged possession of methamphetamine.
It is not clear how the 33-year-old came to be in the possession of a loaded gun, despite having been searched.
It is thought he may have slipped out of the handcuffs or manoeuvred his hands from behind his back to the front.
The deputy, who was in the car with him, reportedly saw he was holding a gun to his head and threatening to kill himself. She got out of the vehicle and called for backup.
A stand-off followed which lasted for several hours, as authorities attempted to talk the suspect down via the radio in the patrol car.
A crisis negotiator communicated through a Spanish-speaking translator with the man, on a mobile phone delivered to him by a robot. However, he later fired a single round into his head.
El Paso County Sheriff's Office said on its Facebook page: "It is with great sadness we report the suicidal suspect who was transported to the hospital via AMR with a self-inflicted gunshot has succumbed to his wounds. Our thoughts and prayers go out to his family during this very difficult time."
The sheriff's office is investigating the incident.
In March last year a 22-year-old man died from a gunshot wound in the back of a police cruiser in New Iberia, Louisiana. A coroner later ruled he had shot himself.
The Samaritans provides a free support service for those who need to talk to someone.In the UK it can be contacted through Samaritans.org or on 08457 90 90 90, 24 hours a day, 365 days a year. Call charges apply.
In the US call the Samaritans branch in your area or 1 (800) 273-TALK.