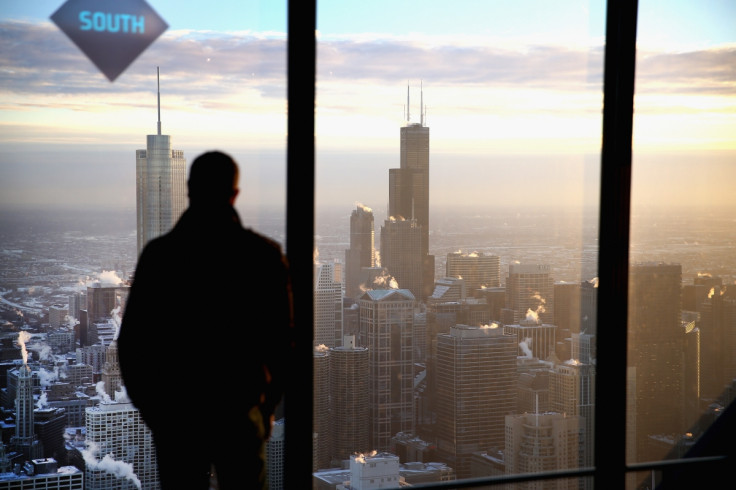 Five people were injured during when a blaze broke out in one of Chicago's tallest skyscrapers, which is also a popular tourist destination. The fire on the 50th floor of the John Hancock Center was quickly brought under control.
Nobody was seriously injured during the incident on Saturday, 21 November, but five people including a police officer were hospitalised, mainly for smoke inhalation. Two people were reported to be in good condition while the other three were stable.
The cause of the fire has not been determined, but it broke out in a bedroom in the building at 175 East Delaware, which includes offices, residential units and a rooftop observation deck that attracts tourists for its views of the Windy City and Lake Michigan. Deputy fire commissioner John McNicholas said the flames had been contained within 30 minutes and an investigation into what caused it is underway.
McNicholas said that firefighters found the apartment "well involved" in flames, and it suffered serious damage. Six ambulances arrived at the scene.
The Chicago Tribune reported that shoppers at the North Face and Best Buy stores inside the Hancock Center continued with their business as firefighters tackled the blaze above them. Crowds of people congregated to witness the fire and stood behind barricades which had been placed for the Lights Festival and Parade, a major Michigan Avenue holiday event.
Police closed traffic on North Michigan avenue due to the fire, and more personnel were brought to the scene to assist with searches and welfare checks on the people inside the building. The skyscraper was not evacuated despite reports of smoke and flames billowing out of the upper floors as snow fell.