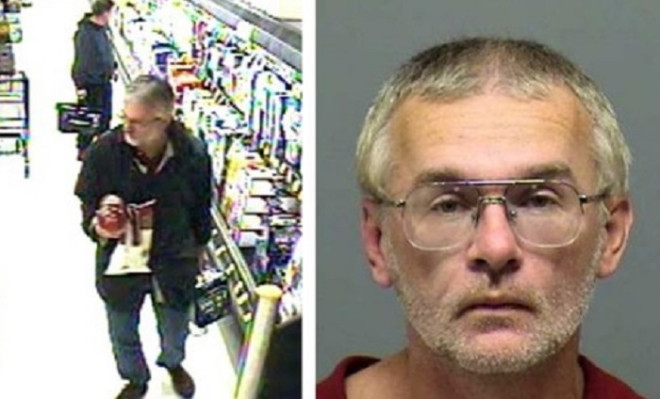 A US man who was shot dead by police at the end of a long manhunt stalked young women as he drove around the state of Oregon in a van he had converted into a "movable dungeon" to kidnap some of his victims, authorities said.
Kelly Swoboda, 49, had fitted his van with chains, padlocks, handcuffs, ropes and zip ties, according to a transcript of a grand jury proceeding into his killing.
"It appeared to us that it was a way to secure people," a detective told grand jurors.
The man, who was wanted for a series of bank robberies and the kidnapping of a tanning salon worker in January, kept a notebook where he listed and rated some 20 women he noticed while driving.
"He's making notes on people that he finds — I don't want to use the word attractive — people he's interested in for the purposes of abducting them and doing whatever he's going to do to them," Portland police Detective Erik Kammerer told the grand jury.
"Some of them have license plates, so he has seen them driving and follows them."
A stash of pornographic magazines and DVDs, some featuring teenage girls, and sexual lubricant were also found inside the van.
Police said Swoboda set up his van as a prison after a 23-year-old woman he had kidnapped managed to escape from it.
The woman, a clerk at a tanning salon near Portland, said she was working alone when Swoboda entered her shop, beat her and forced her inside the vehicle.
He bound her ankles and wrists with duct tape but she said she didn't notice chains or handcuffs, leading detectives to believe Swoboda set up the 'torture chamber' afterwards.
The woman managed to escape by jumping from the moving van.
Swoboda was killed almost two months later outside a high school in the Portland area.
Police had been alerted that a suspicious van had been following students outside Wilson High School.
The school resource officer, John Romero, confronted Swoboda and a gunfight erupted. Swoboda was shot dead while Romero was injured to a hand.
The Grand jury ruled the killing was lawful.