US Gives Intelligence To Assad For Targetting Isis Commanders
Reports claim the US has been secretly passing on locations of Isis forces to Assad's regime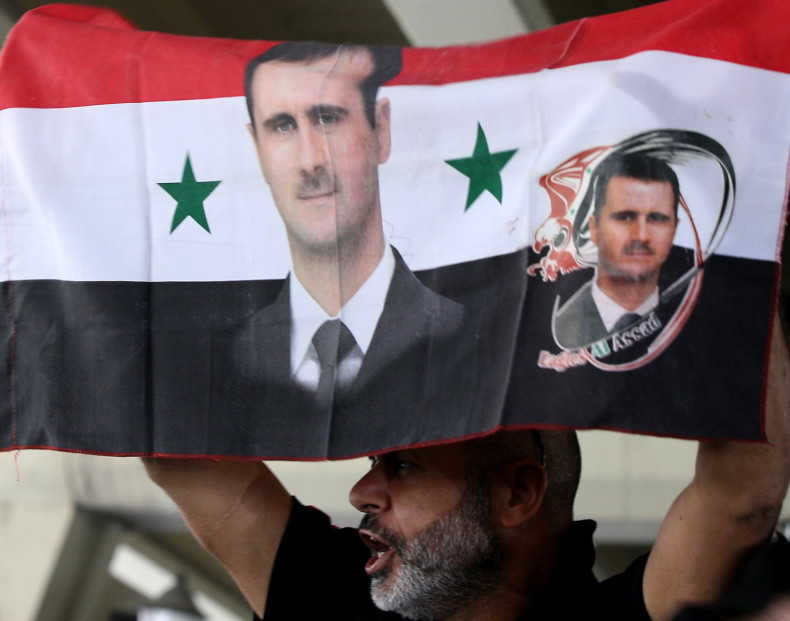 Western intelligence agencies have been assisting the Syrian government of Bashar al Assad fight militants of Isis (now called the 'Islamic State'), by providing details on the location of militant leaders for targeted air strikes.
The information was passed to Assad's government by German intelligence service Bundesnachrichtendienst (BND), which acted as an intermediary, a source told the Independent.
In recent weeks, Syrian forces have launched a series of airstrikes against Islamic State commanders and headquarters, as they battle to halt the advance of jihadist forces from their stronghold in the east of the country.
The Assad regime has been accused of covertly supporting Islamic State in the belief that it would swallow up other rebel groups, but Islamic State militants have scored a series of victories against the Syrian army, forcing Assad to step up his campaign against them.
In July and August Islamic State drove jihadist group Jabhat al-Nusra from the oil-rich province of Deir Ezzor, and took key Syrian army bases in Raqqa province and Hasakh.
Currently, the Syrian army is engaged in a fierce battle to hold Tabqa airbase in Raqqa province. Its fall would lead Hama, Syria's fourth largest city, open to attack from Islamic State fighters.
Islamic State is also poised to cut off supply lines between Turkey and rival rebel groups in Aleppo, after seizing territory in the north, compromising the Syrian army's attempts to retake the city.
US 'must attack Syria' to defeat Islamic State
On Thursday, General Martin Dempsey, chairman of the Joint Chiefs of Staff in Washington, said that US forces would have to attack Islamic State forces in Syria, as well as Iraq, to defeat it.
US forces have been launching airstrikes in northern Iraq to support beleaguered Kurdish peshmerga, after Islamic State forces seized swathes of northern Iraq.
"Can they [Isis] be defeated without addressing that part of the organisation that resides in Syria? The answer is no," said Dempsey.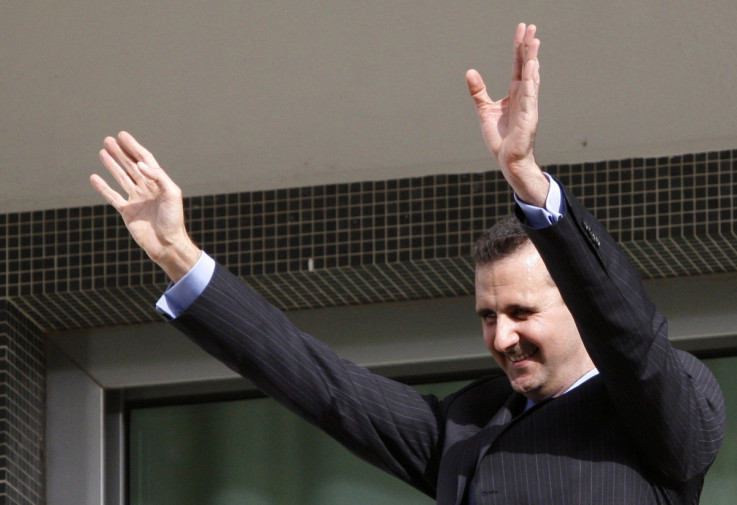 Syrian president Bashar al-Assad has reportedly gambled that the Islamic State's advance would force the West to support his regime.
Yesterday, UK foreign secretary Philip Hammond rejected calls for the West to join forces with Assad to defeat Islamic State, after calls from former army chief Lord Dannatt and Tory foreign secretary Malcolm Rifkind to enlist the support of the Assad regime.
Assad's Islamic State gamble
This week former Assad ally, Izzat Shahbandar, said Assad had avoided attacking Islamic State forces in the early days of the Syrian civil war, calculating it would defeat moderate rebel groups, and force the West to choose between supporting Islamist militants or his regime.
Chas Freeman, former US ambassador to Saudi Arabia, told the newspaper that a de facto truce with Assad was probable, though it was unlikely that Western government would offer public support to the Assad regime.
Last year, the US came close to launching air strikes against Assad's regime, after it was accused of using chemical weapons against civilians in rebel-held areas of Damascus.
He said he doubted that "the liberal interventionists and neoconservatives who had pursued regime change in Syria were capable of reversing course. To do so would require them to admit that they bore considerable responsibility for legitimising pointless violence that has resulted in the deaths of 190,000 Syrians."