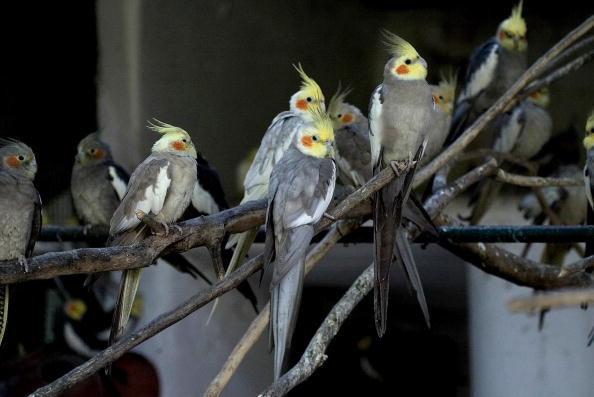 A Manhattan millionaire has left a $100,000 (£66,000) trust fund to her 32 pet cockatiels. Leslie Ann Mandel, a direct mail entrepreneur died in June aged 69. She left a $5.3m fortune. Ms Mandel, who was married to sci-fi author Arthur Herzog, named her stepson, Matthew Herzog, as trustee of the fund. According to the New York Post, her will stated that her birds should "continue to live in the aviary" at her $4m home in East Hampton, New York.
She listed each of the birds by name in her legal papers and instructions for cleaning and feeding them. "It is my wish that the birds be fed and the building cleaned each Monday and Thursday and their food shall be purchased from Avi-Cakes, carrots, water and popcorn," she stated in the will.
The cockatiels named Wheetie, Port, Blackie, Zippy, Tara, Zara, Shasha, Pigeon, Victory, Alie, Zack 12, Dart, Cubby, Max, Baby, Ruthie, Pumpkin, Tattoo, Susie, Tracy, Margie, Sammy, Angel, Inky, Sara, Tundra, Tanteleah, Eva, Cody, Nicki, Avis and Dragon will continue to be cared for, along with a cat named Kiki and a rescue dog named Frosty.
In 2007, hotel magnate Leona Helmsley left $12m to her dog, Trouble. A judge later reduced the bequest to $2m.