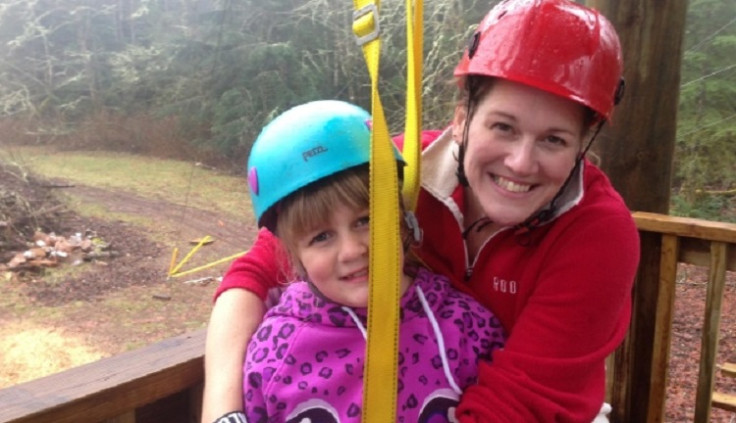 A mother has been charged with second-degree murder after the body of her eight-year-old daughter was found in the boot of her car in British Columbia, Canada.
Lisa Batstone, 41, was charged with killing her daughter Teagan on 11 December after police arrested her at the site where the youngster's body was discovered in a car, which was stuck in a ditch in a rural area near the town of Surrey.
The cause of death has not yet been confirmed.
Just day earlier Batstone had posted a photograph to Facebook, showing herself and Teagan enjoying themselves on a zip-wire.
Lisa appeared at Surrey British Columbia Court on Thursday and is currently being held in custody until her next court appearance on 18 December.
The child's father, Gabe Batstone, who divorced Lisa six years ago and now lives in Ottawa, is said to be devastated by the loss of his "beautiful daughter".
"Life will never be the same after losing my daughter to murder... We are devastated by the loss of our beautiful Teagan. Beloved daughter, sister who deserved so much more," he wrote.
He later tweeted: "Thanks for the condolences. I am unable to talk without sobbing but tomorrow I hope to share great memories of my love Teagan Erin Batstone."