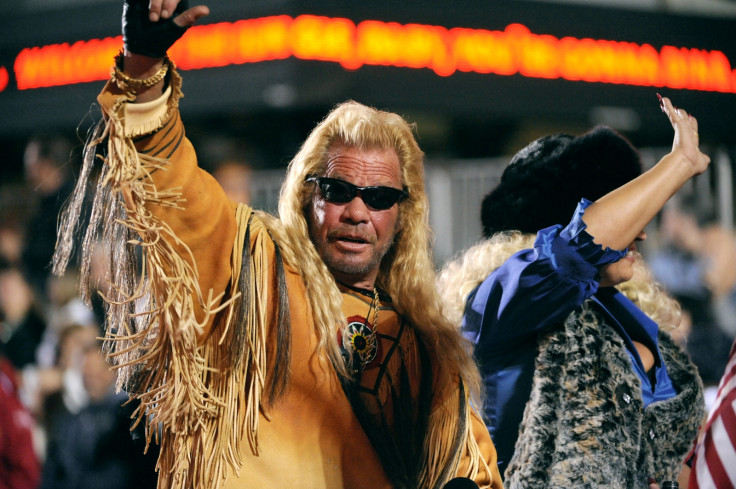 Larger-than-life reality TV star Dog The Bounty Hunter has found himself on the wrong side of the law with the State of Hawaii asking the peroxide blond 63-year-old to repay $35,500 for clients who failed to appear in court.
As the hunter becomes the hunted, Dog – real name Duane Chapman – has disputed the charges by Hawaii's attorney general. The TV star asserted his bail bonds business had already caught most of the fugitives who jumped bail in his show, making the forfeitures "null and void", according to the AP.
However, prosecutor Doug Chin has said Hawaii will have to hunt Dog for the outstanding fees. "Bail bond companies promise to pay us when their clients skip court," Doug Chin said in a statement announcing that his office was suing for forfeitures from 21 criminal cases. "Simply put, if they don't pay, we have to hunt down that money," he added.
Dog The Bounty Hunter starring Chapman and his wife Beth ran for eight seasons on A&E before it was cancelled in 2012. Since then they have started the show Dog And Beth: On The Hunt, shown on the Country Music Television channel. The pair currently reside in Honolulu.