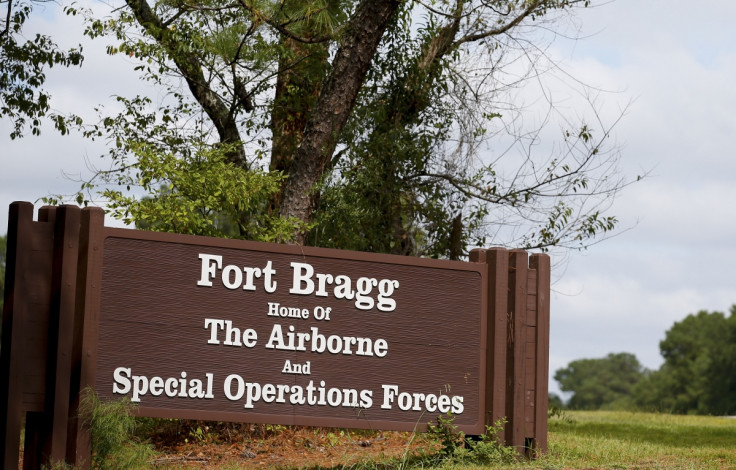 A US soldier attempted to enter Fort Bragg Army base in North Carolina dressed as a suicide bomber on 30 October, prompting an emergency security response and an investigation. Officials said that initial reports indicate the soldier was dressed up for Halloween.
Base authorities said the soldier attempted to "gain access to Fort Bragg through one of our access control points". In an account of the incident written on 31 October, officials added that the soldier was wearing a costume of "a suicide bomber with simulated explosive vest." WRIC reported that officials said: "The incident resulted in an emergency response, Explosive Ordnance Disposal clearing the entire scene and en extended closure of a gate."
Resident soldiers were reminded that those types of costumes are banned from the base following the incident. "The Fort Bragg Garrison Commander wants the community to have a safe and fun Halloween; however, costumes of this sort are not allowed on Fort Bragg," the officials said in a statement.
"All costumes should be appropriate in dress and tasteful. The Senior Commander of Fort Bragg further directs that soldiers not wear costumes of this sort off post and strongly encourages soldiers, DA Civilians, and family members to follow the same guidance to prevent similar issues within our neighbouring communities," the statement continued.
According to Reuters, the soldier in question was not identified by officials. Fort Bragg was the scene of a violent shooting incident in 2012. A soldier killed a member of his unit and injured another, before shooting and wounding himself. Fort Bragg, which is located northwest of Fayetteville, is the base for the US Army airborne and special operations forces.