US Supreme Court strikes down Florida death penalty sentences as unconstitutional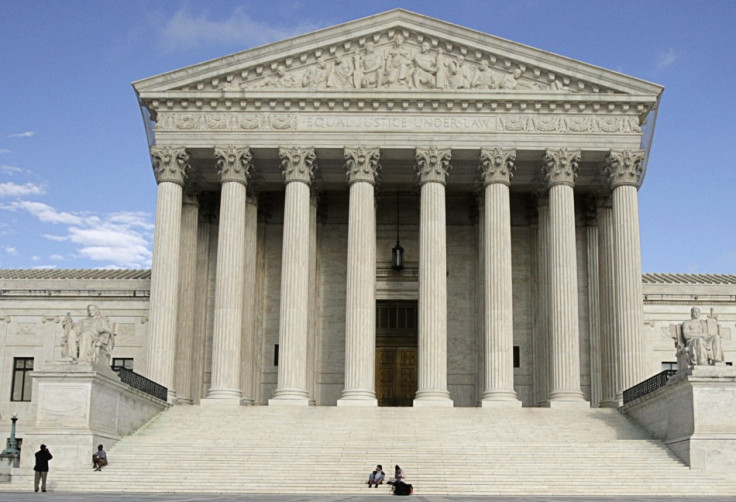 The US Supreme Court has struck down an unusual system for imposing the death penalty in Florida which grants juries only an advisory role in deciding whether capital punishment is warranted.
The high court said the process violates the constitutional right to a jury trial because it requires a judge to independently determine when to exact capital punishment. Since the state's death penalty law was enacted in 1972, judges have disregarded the jury's advisory some 300 times, imposing either the harsher penalty of death or the lesser penalty of life in prison, according to NPR.
The 8-1 ruling was in response to the case of Timothy Lee Hurst, who was convicted of stabbing a manager to death in 1998 at a restaurant where they both worked. A judge sentenced Hurst to death after a jury recommended execution on a 7-5 vote. But the right to a jury trial "required Florida to base Timothy Hurst's death sentence on a jury's verdict, not a judge's fact-finding," wrote Justice Sonia Sotomayor. A jury's "mere recommendation is not enough," she said.
The decision is expected to have limited reach in the US because Florida is one of only four states, including Alabama, Montana and Delaware, where some capital punishment decisions are determined by a judge. Florida is the major death penalty state in the nation, with 400 inmates on death row, second only to California. Each of those inmates might now challenge their sentences. There are a total of 3,000 people on death row in the US.
Florida Attorney General Pam Bondi issued a statement saying existing death sentences would be examined on a "case-by-case basis," and acknowledged that the state "will need to make changes to its death-sentencing statutes."
Michael Radelet, an expert on the Florida death penalty, said the bottom line after the ruling is uncertainty.
"The Florida Supreme Court has a dozen different directions that it can go in and the only certain thing is that this is going to be litigated for a long time," he told NPR. He said he expects the Florida Supreme Court will at least temporarily block all future executions. The next execution is scheduled on 11 February so "we'll find out what happens pretty quickly," he added.
© Copyright IBTimes 2023. All rights reserved.