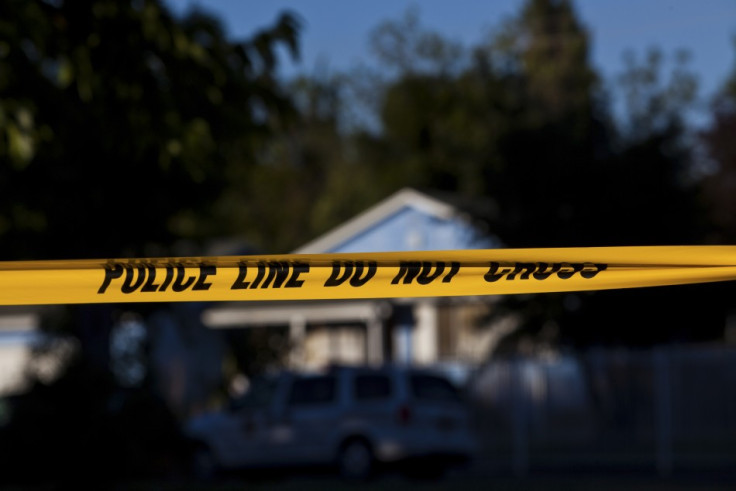 A three-year-old toddler has died after shooting himself with his mother's loaded handgun.
Police in Ohio said the boy shot himself in the chest after finding the gun at his home in Hamilton, north of Cincinnati.
In a frantic call to 911 on Thursday afternoon (11 June), the boy's mother, Elizabeth Green can be heard reporting the incident.
"The gun is mine. It is in the house, I carry it in my purse, I laid it down. We just got home," she told police.
"My son just shot himself and I'm not getting a pulse," she continued, screaming "Oh, my God. Oh, my God, I'm not getting a pulse ... I don't think he's alive!"
Local media reported the boy's name as Marques Green. Police have not released information about the gun, but TV footage showed a detective carrying a small black handgun out of the property and placing it into an evidence bag.
"We heard the woman screaming, we ran to our balcony, we saw her holding something," Amanda Reed, who lives across the street, told WLWT-TV. "She was holding her son and he was lifeless, just completely lifeless."
The boy was taken to Fort Hamilton Hospital where he was pronounced dead upon arrival.
The incident is the second accidental shooting death of a child this month in Hamilton.
Earlier this month, a 16-year-old boy was arraigned in juvenile court on a charge of reckless homicide after the shooting of a 14-year-old boy. Investigators believe the boys were playing with a gun when it discharged.
County prosecutors have said Green could face charges over her son's death. The case will be taken to a grand jury, who will decide whether to indict her.