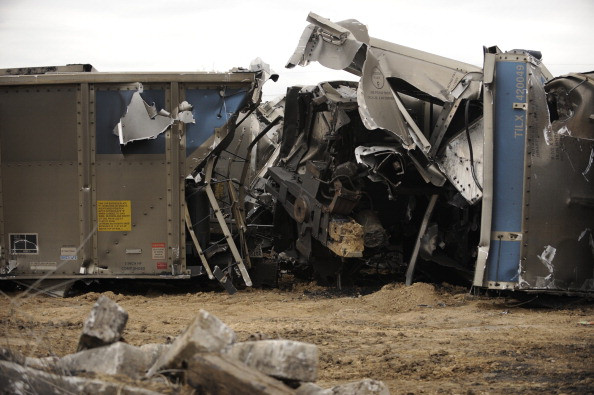 Two freight trains carrying toxic chemicals have crashed head-on in the US, killing two people and injuring two others.
The crash happened at around 3am on Sunday in Hoxie, a small town in northeast Arkansas.
Fire fighters spent seven hours extinguishing the fire, as diesel and chemicals on the train exploded in flames.
The two victims killed in the crash were Union Pacific train crew members. The identities of the victims have not been released by Union Pacific.
Around 500 people within 1 and a half miles of the collision were evacuated from the scene. No residents were injured in the collision and were later allowed to return to their homes.
A spokesman for Arkansas Department of Emergency Management confirmed the reports saying: "The fire involved diesel and also there was a tank car that ruptured and it contained an (unknown) alcoholic beverage."
"We don't know the cause of the accident. We have no idea why these trains were on the same line."
He could not confirm where the trains had begun their journey or where they were headed.
It is the second head-on collision involving UP trains since 2012, when two collided in the Oklahoma Panhandle, killing three crew members and injuring a fourth.
The National Transportation Safety Board has been notified and will take over the investigation.