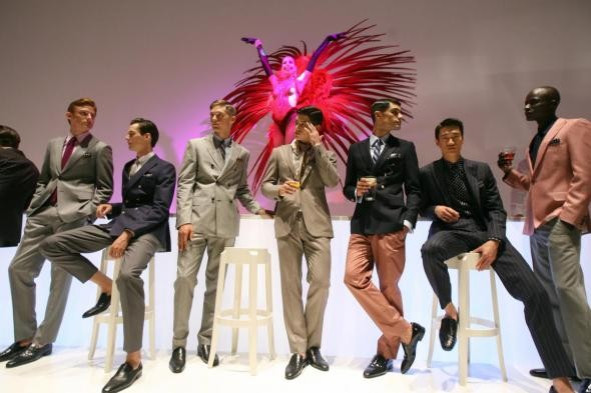 Italian fashion house Valentino has announced plans to expand its men's business by opening its first dedicated menswear stores.
The label, which is owned by Qatar-based company Mayhoola, will launch a string of new menswear boutiques, starting with Paris, followed by London and then Milan, British Vogue reports.
Head designers Maria Grazia Chiuri and Pierpaolo Piccioli have recruited architect David Chipperfield to help construct an aesthetic for the stores.
"Florence was fantastic, but Valentino is connected to Paris historically, it's always shown there and we want to offer a global vision of the brand," Chiuri told fashion site wwd.com.
"Men's can now be associated with Place Vendôme, our headquarters and the brand," added Piccioli.
"We didn't overturn the men's category, but changed it from within, with more interesting constructions and fabrics."
The news comes as the brand prepares to unveil its autumn/winter 2013-14 menswear collection in Paris later this week.
In March 2012, Chiuri and P#Piccioli collaborated with chinese artist Liu Bolin for the "Lost in Fashion" Series For Harper's Bazaar.