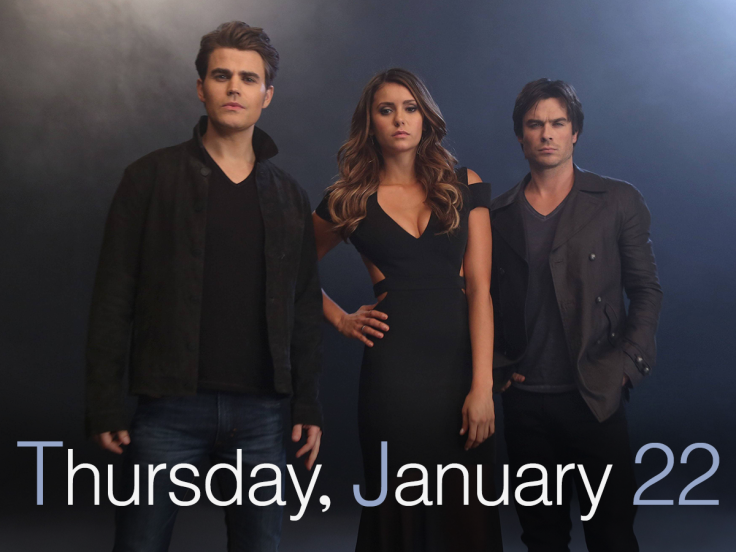 Vampire Diaries Season 6 will finally return on Thursday night after its winter hiatus and fans can expect a major drama as Elena was captured by the psycho Kai in the mid-season finale.
Damon Salvatore, on the other hand, will learn about Kai's devious plans and will be forced to rethink his strategies.
Episode 11 is titled, Woke Up With A Monster and will focus on Caroline's struggle to save her mother Sheriff Liz Forbes, who is suffering from cancer.
However, she is not alone any more. Stefan will accompany her in her quest to find a cure for her mother as they both head towards North Carolina.
Liv and Alaric, meanwhile, will try to keep Jo stronger for her preparation to merge with her twin Kai.
Click here to watch episode 11 of TVD online.
The official synopsis of Woke Up With A Monster reads:
"When Damon (Ian Somerhalder) discovers Elena (Nina Dobrev) has been kidnapped by Kai (Chris Wood), he is forced to rethink his strategy after an unexpected visitor throws a wrench into his plan. After bringing Sheriff Forbes (Marguerite MacIntyre) home from the hospital, Caroline travels with Stefan to North Carolina in search of a cure for her mother's cancer. Meanwhile, Stefan, who has his own intentions for traveling to North Carolina, is caught off guard when Enzo (Michael Malarkey) shows up demanding to know what Stefan is hiding."
TVD Season 6 will also introduce another Salvatore member as Sarah Salvatore enters Mystic Falls.
More will happen when the CW supernatural series returns on Thursday night.