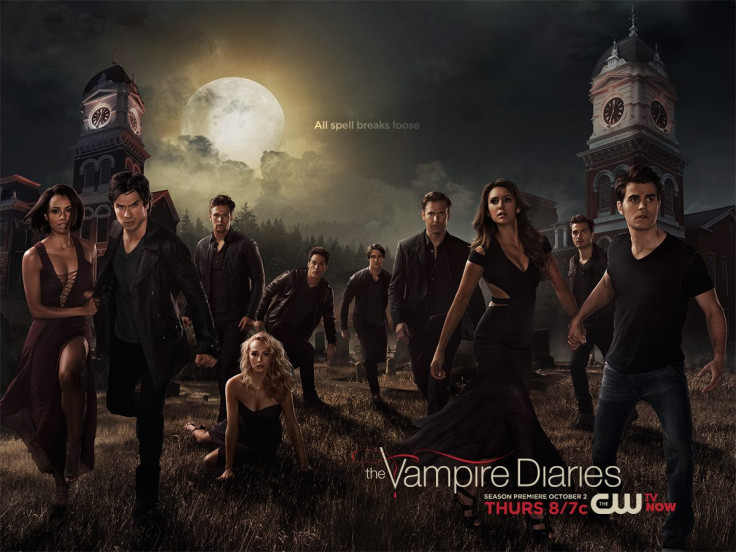 Even as the Vampire Diaries season 6 is inching closer to its midseason finale, fans are clueless about Bonnie's future.
Damon and Elena, on the other hand, are trying everything possible to bring the Bennett witch back from the Gemini Coven in episode 9 titled I Alone.
For the crucial mission, the elder Salvatore brother will need help from a reluctant Alaric while, Jeremy will react weirdly to the news of Bonnie being alive.
Stefan on the other hand is still aimless and alone and needs to figure out his emotions as the younger Salvatore vampire will meet a distant relative in the upcoming episode.
Fans of Delena, however, may not have a chance to enjoy a steamy reunion during the mid-season finale as executive producers Caroline Dries and Julie Plec teased that there is 'least' hope for the same.
"There is mistletoe in the midseason finale, and fans are free to wish for anything they want - and also prepare for crushing disappointment in the way that we always tend to like to serve it to them," Plec told TV Line.
The official synopsis of I Alone reads:
Damon (Ian Somerhalder) finds himself in hot water after he carries out a plan that requires Alaric's (Matt Davis) unwilling participation.
"When Elena (Nina Dobrev) shares some hopeful news with Jeremy (Steven R. McQueen) about Bonnie (Kat Graham), she is caught off guard by his reaction. Liv (guest star Penelope Mitchell) helps Damon and Elena with their plan to get Bonnie back, but when things take an unexpected turn, she's left with a difficult choice to make.
"Elsewhere, Matt (Zach Roerig) takes matters into his own hands when Enzo's (Michael Malarkey) actions cross the line, and Kai's (guest star Chris Wood) existence continues to be a dangerous threat."
It will be interesting to see how Damon and Elena will save Bonnie from the deadly claws of the psycho Kai as she is left wounded inside the Gemini Coven.
Click here to watch episode 9 of TVD online.
The Vampire Diaries season 6 episode 9 airs on the CW network on Thursday 4 December.