The Vampire Diaries Season 6 Spoilers: Damon and Bonnie May Return to Present Mystic Falls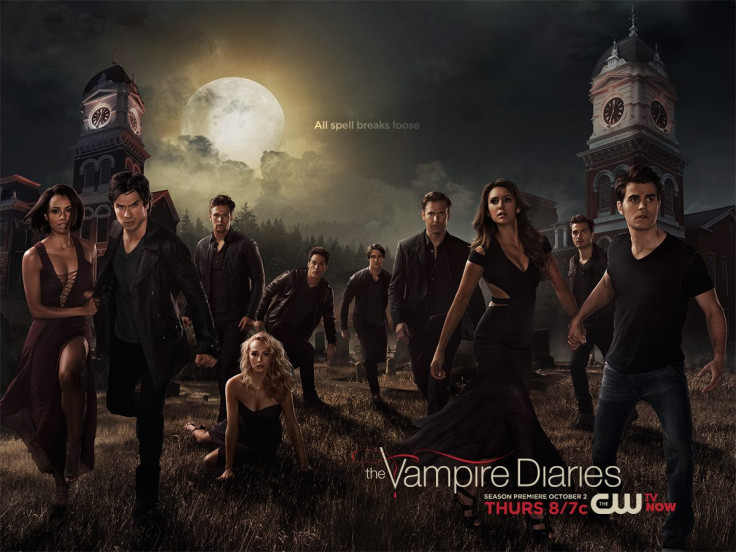 Good news for The Vampire Diaries fans, as there is a chance that Damon and Bonnie might just return to the Mystic Falls of 2014.
In the previous episode we found out more about the mysterious stranger Kai's whereabouts and also a ticket out of the time warp which they are all are stuck in. All they need is power from the eclipse and a mystical relic.
The episode also revealed that Kai is a witch and a serial killer, who murdered many of his "siblings" in the Gemini coven. As a punishment he was banished by his coven to this "Other Side".
Although he has no magic himself, he can consume it from others temporarily, so unless Damon and Bonnie agree to take him back with them, he will kill them both.
The episode also revealed in flashbacks why the eldest Salvatore brother is made to relive his worst day ever — 10 May, 1994. Apparently he killed his uncle's pregnant wife on that day (remember, Damon was not a good person back then).
Also, Stefan spills the beans about Delena.
He tells Elena that she is in love with Damon and Alaric compels her to forget him, because she cannot handle it. She later goes to see Alaric, and he gives her the journal in which she writes a letter to herself detailing why she had asked Alaric do it. For now, she will not undo it. Maybe she is waiting for a more compelling reason say, Damon's return.
The summary for the next episode reads: Damon (Ian Somerhalder) and Bonnie (Kat Graham) make an important discovery that affects their quest to get back home.
The promo teases a bloody homecoming and shows Somerhalder and Graham in a mysterious cave-like place.
Watch the next episode promo here
© Copyright IBTimes 2023. All rights reserved.