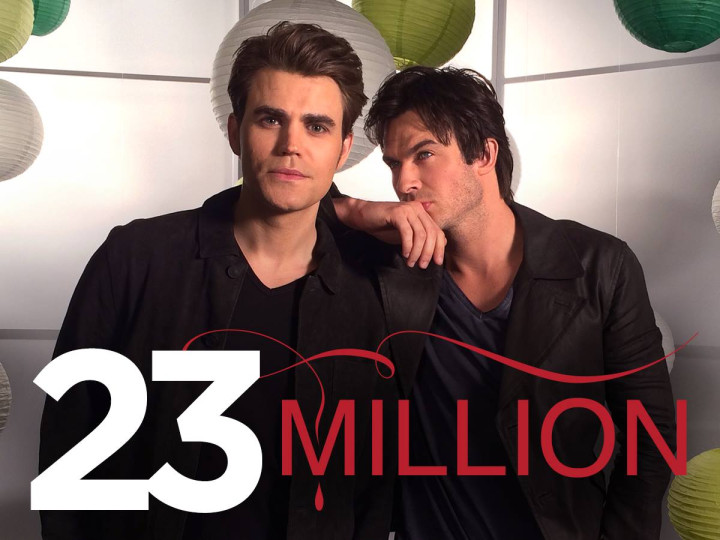 The Vampire Diaries Season 6 premiere episode will unravel the mysteries of Damon and Bonnie's shocking death and the future of Mystic Falls, which is still under the spell of the Travellers.
The magic spell prevents the vampires from stepping inside the Mystic Falls as it could prove fatal to them.
Fans were shocked to see their hot favourite Damon trapped in the Other Side along with Bonnie. However, during the San Diego Comic Con, show producer Julie Plec assured fans that Damon will return in the sixth season of CW's vampire drama.
But there was no update about how the vampires will reclaim Mystic Falls from the Traveller's grip.
Season 6 will begin with a short time jump showing the surviving vampires, including, Elena and Stefan moving on in their respective lives.
Entertainment Weekly reports that the Salvatore brothers will indeed reunite during the first batch of episodes and together will fight to break the magic spell over Mystic Falls.
According to the website, Damon could come face to face with Stefan soon. Ian Somerhalder, who plays the character of the elder Salvatore brother, has teased some great boys stuffs post the premiere of season 6.
"I had some really great scenes with Paul [Wesley] not too long ago, like last week," Somerhalder told EW.
"You definitely see some great stuff with those boys. It's good when they're not at one another's throats."
It will be interesting to watch the reunion of the Salvatore brothers and whom they will romance during the upcoming season of CW's vampire drama.
The Vampire Diaries Season 6 will premiere on 2 October on The CW network.