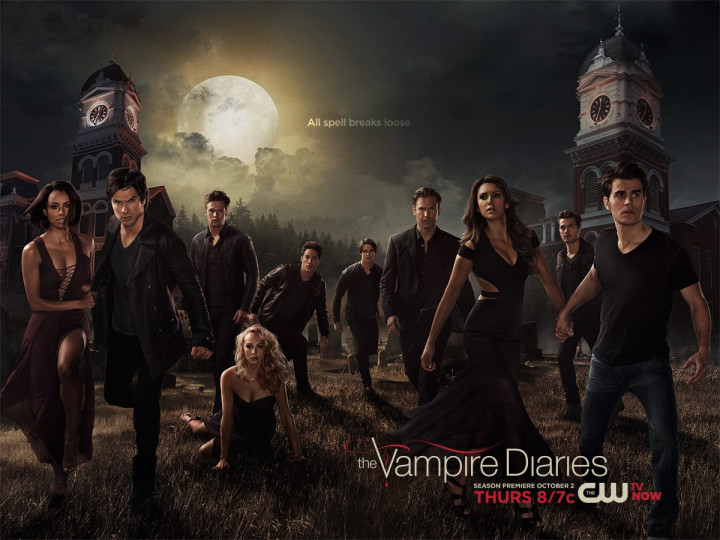 The Vampire Diaries Season 6 returns tonight with Episode 7 rightfully titled 'Do You Remember The First Time?' as Damon's plan for a sexy reunion with Elena has shattered.
Elena Gilbert was so heartbroken after the elder Salvator brother's death in Season 6, that she requested Alaric to cast a spell on her that would erase all the romantic memories she shared with her toxic love.
Meanwhile, Damon, who was trapped on the Other Side, finally manages to enter Mystic Falls sans Bonnie.
But he is shocked to learn that his home is still under the spell of the Travellers which prevents the vampires from entering Mystic Falls.
Besides, his younger brother Stefan is living a fake life in order to escape the bitter truth, while the love of his life now thinks of him as a serial killer.
As if this was not enough, Damon is also in deep guilt for leaving Bonnie alone with a psychopath on the Other Side.
Meanwhile, Elena has moved on and is now dating a guy named Liam with whom she turns up at the annual Whitmore Medical Center Fundraiser event. This awkward situation turns Damon into a jealous and scary vampire.
Click here to watch episode 7 of TVD online.
The official synopsis of episode 7 via Hypable reads:
Caroline, on the other hand, will race against time to save her mother, and Stefan, Matt and Enzo will team up to deal with the vampire killer, Tripp.
More will happen when the show returns with episode 7 on the CW network on Thursday.