Vampire Diaries season 6 episode 10: Where to watch Christmas Through Your Eyes online
Will Caroline and Stefan reunite in the midseason finale?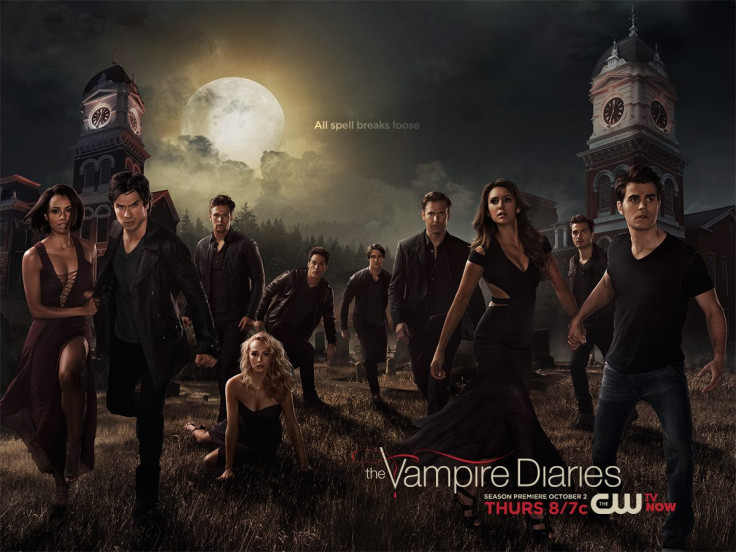 The Vampire Diaries season 6 will air its midseason finale on Thursday, 11 December which is titled Christmas Through Your Eyes.
Bonnie is still in danger and away from her friends while Damon and Elena are trying everything possible to save their dear friend.
Meanwhile, E Online reported that fans need to gear up for one more major death in CW's popular supernatural show.
"Prepare for a heartbreaking death to rock your world, people! Dude, there's always deaths, there is a big one coming up, I will say that, there is a big one that's really going to break the people's hearts," Paul Wesley told E Online about an impending shocking moment in the show.
Wesley, who plays Stefan in TVD, also teased that there are beautiful moments ahead between his character and Caroline during the finale that airs tonight.
"There's some beautiful moments and I do think ultimately that something will happen. It's just a slow burn," the actor teased about the Steroline relationship.
Show producer Caroline Dries also teased that their relationship will be shaped by a series of unfortunate events that have gripped the Mystic Falls.
"Their friendship has been through a lot this season, and [Stefan] decides that not only does Caroline need to learn something she doesn't want to learn, but that he's the one who should tell her the news," the executive producer told TVLine.
"What we'll come to see in the next few episodes is that their relationship will be shaped by this," Caroline said.
Click here to watch episode 10 of TVD online.
The official synopsis for the midseason finale reads:
"With the holidays approaching, Bonnie attempts to replicate her favorite traditions, while reminiscing about happier times with her friends. Not able to return home to Mystic Falls for her favorite time of the year, Caroline is surprised when Sheriff Forbes brings the holidays to her at Whitmore College. Meanwhile, after discovering that Jo has gone missing, Alaric turns to Damon and Elena for help, while Liv and Luke find themselves at odds when Tyler approaches them with a risky plan. Elsewhere, Jeremy helps Matt carry out a plan to take down Enzo but grows concerned when Matt takes things too far. Lastly, Stefan is forced to break some devastating news to Caroline."
The Vampire Diaries season 6 episode 10 airs tonight, 11 December on the CW network.
© Copyright IBTimes 2023. All rights reserved.