During their High School Musical years, Vanessa Hudgens and Zac Efron appeared to be the perfect couple, but in a recent interview with New York Times, the 26-year-old actress revealed it wasn't so perfect behind the scenes.
The pair first met when starring alongside each other in the Disney movie and were together for five years, creating another two films in the franchise together.
Despite living their love life so publicly, the reasons as to why they split were never well-known, but now Hudgens has opened up and admits she was "a nasty person" whilst they were an item.
Hudgens stated: "I went through a phase when I was really mean because I was so fed up."
However, her feelings didn't stem from anything Efron was doing, rather the endless attention he got from manic female fans.
Hudgens said: "[They] were running after him and I was giving them death stares. Then I realised that's not what that's about. Spread the love, be a good person, they support you, be nice."
Since their split, Efron has been linked with many recognisable faces including The Mortal Instruments starlet, Lily Collins, Fast & Furious stalwart Michelle Rodriguez, and was even rumoured to have briefly dated Lindsay Lohan.
In the early months of 2011, Hudgens was in a short relationship with Josh Hutcherson promoting their film Journey 2: The Mysterious Island, but swiftly moved on to current boyfriend Austin Butler later that same year. The actress who is currently starring in musical Gigi on Broadway says she has now found happiness with the Glee star, who has not only rid her of her jealousy but renewed her faith in Christianity.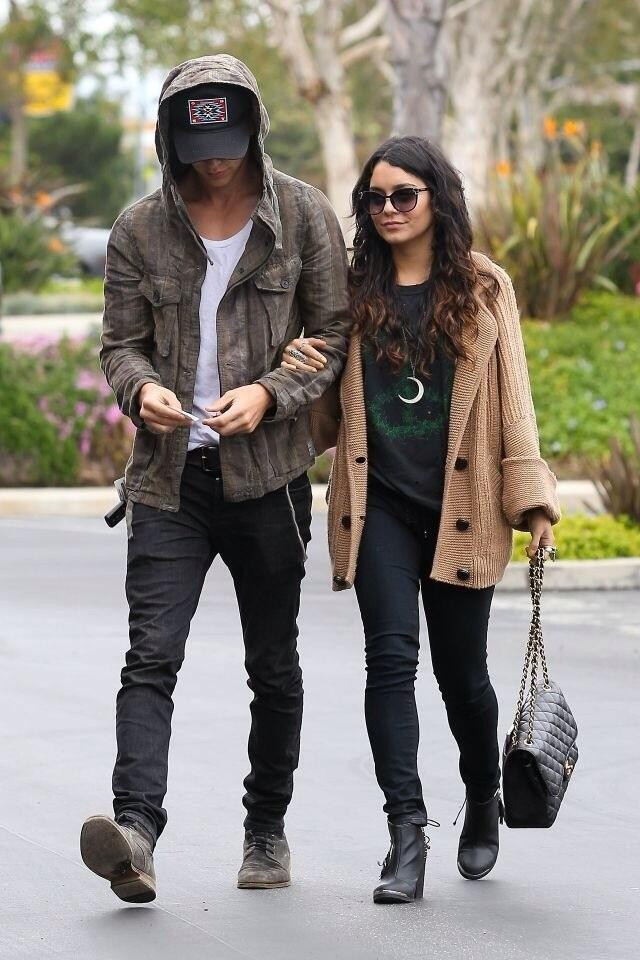 With an upbringing in Catholicism, Hudgens said she always "felt very connected to it" and began an even deeper association with the religion through Butler, who is a member of Hillsong, a Pentecostal megachurch based in Sydney, Australia.
"They really focus on you having your own personal relationship with Jesus, which is wonderful," says Hudgens, who has been involved with the collective personally since her involvement with Butler.