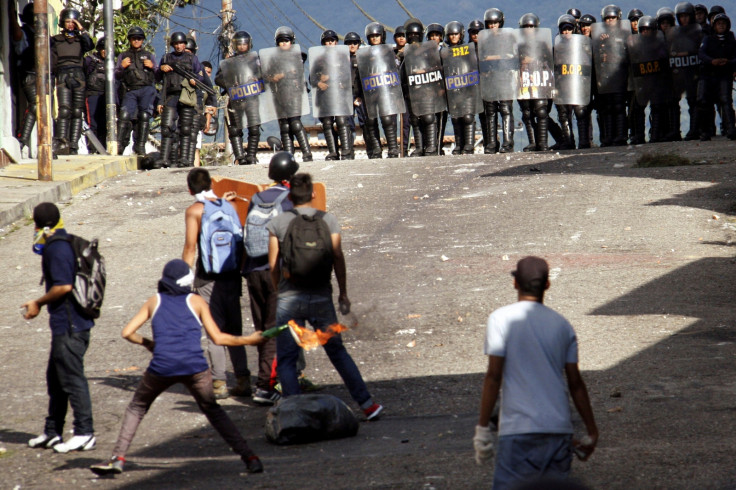 The government as well as the opposition in Venezuela announced on Monday (24 October) they would hold crisis talks. The two sides have decided to meet on 30 October after Pope Francis made an appeal.
The political crisis in the country intensified following the electoral council's suspension of a signature drive for a referendum to remove President Nicolas Maduro.
Maduro reportedly made an unannounced trip to the Vatican on Monday and held talks with the Pope, who urged the leader to be open to dialogue to solve the crisis in the country.
"The meeting took place in the context of the worrying situation of political, economic and social crisis which the country is going through and which has had severe repercussions on the daily life of the entire population," a statement from the pontiff's office said, adding that the Pope met President Maduro only because he cares for the people of Venezuela.
The political rivals will meet on the Caribbean island of Margarita, and the meeting will be arbitrated by the Vatican, regional bloc Unasur and three former international leaders.
"At last we are installing a dialogue between the opposition and the legitimate government," Maduro said from Rome after the meeting.
Opposition coalition chief Jesus Torrealba, who said in a special session that Maduro's government had carried out a coup d'etat by blocking a referendum on removing him from power, was cautious about the talks.
"Dialogue cannot mean a government strategy to win time. ... It's a space to fight for a better country for all," Torrealba said after meeting Emil Paul Tscherrig — a Vatican envoy in Caracas.
On the other hand, Henrique Capriles, the top opposition figure of the country, said, "No dialogue has begun in Venezuela. These devils want to use the good faith of Pope Francis to buy more time."
He also added that a planned protest on Wednesday, dubbed "The takeover of Venezuela", would go ahead and continue until the government "respects the constitution."
The Venezuelan economy has been badly hit due to the steep decline in oil prices. While Maduro's critics hold him responsible for the crisis, the leader has blamed the opposition and the business community for the shortage in essential supplies.
Capriles had earlier termed the present situation of the country as the "worst" and said 80% of the Venezuelans wanted change.