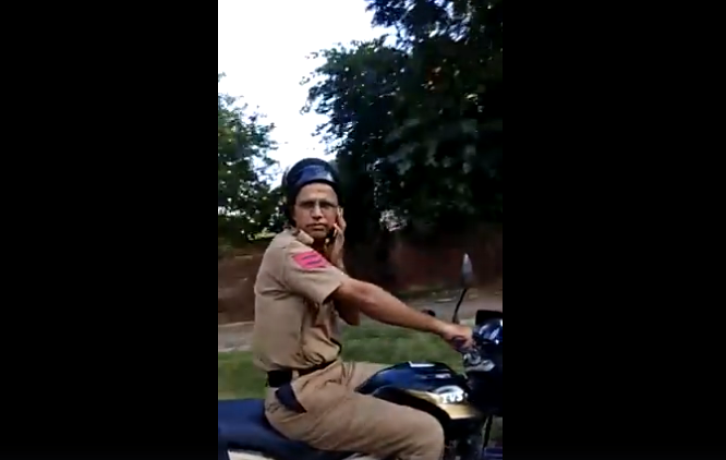 A video of an Indian policeman slapping a young man for questioning him for using a mobile phone while driving his motorcycle has gone viral.
The incident took place around 4.30pm local time (12pm BST) on Friday (8 September). In the video the policeman, identified as Surinder Singh, can be seen riding his bike without properly wearing his helmet on the streets of the north Indian city of Chandigarh.
Sumit Kumar Tiwari (29), while coming back from his work saw Sing on the road and tried to point out the traffic violation. But instead of listening to Tiwari, Singh started to slap him.
Tiwari, however, recorded the incident and uploaded the clip on social media on Saturday. And since then, the video sparked outrage among netizens.
"I was coming from Sector 9 when I saw the policeman riding a motorcycle and also using his cell phone. He had fixed his cell phone in his helmet. Even two traffic policemen, standing at the light point of Sector 25, overlooked this. I filmed him on my cell phone and when I went to tell him that it is wrong, the policeman slapped me. I ran away fearing that he would implicate me in a false case," Tiwari told the Indian Express newspaper.
"When I narrated my experience to my friends, they advised me to upload the clip on social networking sites, including that of Chandigarh traffic police. I did and soon, a traffic police team came and recorded my statement. Minutes later, I learnt that the policeman was suspended and challaned (fined) for his offence," he added.
Taking action against the constable, Chandigarh traffic SSP Shashank Anand said, "The driving license has been seized and we have written to the transport authority that his license be suspended for 3 months. He has been placed under suspension."