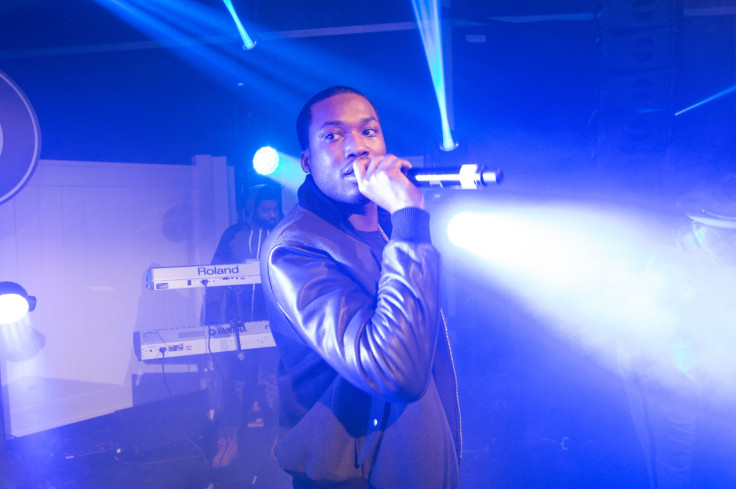 Two men have died, and two others injured, after a gunman opened fire outside a concert by US rapper Meek Mill in Connecticut.
Police in the town of Wallingford, about 14 miles north of New Haven, said the concert appeared to be winding down on Friday night (30 December) when shots were fired outside the Oakdale Theater.
Video footage later posted online appeared to show Meek Mill exit the theatre, and the gunman opening fire just moments later.
Scared fans drop to the ground to avoid being hit, with one fan heard telling others to "get down, just get down".
People were seen desperately trying to find cover before eventually fleeing on foot.
Police said Meek Mill, real name Robert Williams, had just finished performing when the shooting occurred, at about 11.15pm local time.
Two people have been confirmed dead, while two wounded victims were taken to hospital where they are expected to survive.
Lt. Cheryl Bradley told reporters officers were on Saturday still searching for a suspect, saying the scene when police first arrived was "chaotic".
The motive is not clear, and it is not yet known if Meek Mill was the intended target.
The names and ages of the four victims have not yet been released.
Meek Mill, who is dating fellow rapper Nicki Minaj, lost his 21-year-old cousin, Angelo Colon, to gun violence in Philadelphia in September.