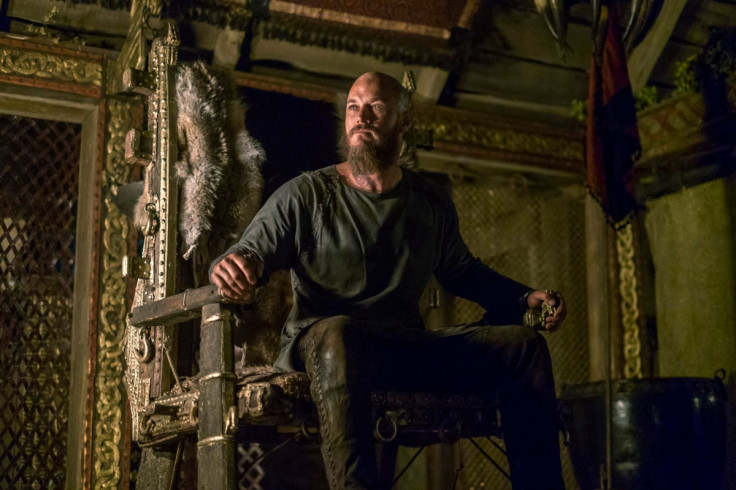 Vikings season 4 is on a long hiatus after its mid-season finale and fans will have to wait a few more months to learn the fate of Ragnar Lothbrok after he flees from the battle ground during the Paris war. While answering fan's curiosity regarding the show's midseason premiere date, the official page of Vikings revealed the show will return later this year.
"Watch the #Vikings raid later this year!," the post read.
The Norsemen's defeat against the Parisians was a major blow to the king of Kattegat as he not only was defeated by his own brother Rollo but lost his reputation among his fellow Norsemen and his sons. During the final scenes of the mid-season finale, the disgraced Norse king challenges elder son Bjorn to kill him in order to claim the throne.
The untitled episode 11 will narrate the story of Bjorn as he is forced to chose between the kingship and his father, whom he now hates. But it appears the focus of the show will shift to Ragnar and his ex-wife Lagertha's son Bjorn, who will explore more lands as he sails to Mediterranean and Spain and Africa.
"Historical Ragnar's apparent fear was that his sons would become more famous than he did," show creator Michael Hirst told Hollywood Reporter after the midseason finale. "We know that Bjorn Ironside did become in many ways more famous than Ragnar because he sailed around the Mediterranean and went to Spain and Africa. And Ivar the Boneless became perhaps the most famous Viking of all and led attacks on England and Ireland. There's no end to the expansionist visions of the sons, it's just that they take different forms."
Meanwhile, Titan Comics will release a comic book series, Vikings: Uprising, narrating the struggles of Lagertha as she escapes the battle of Paris during the immediate aftermath of the series' midseason finale.