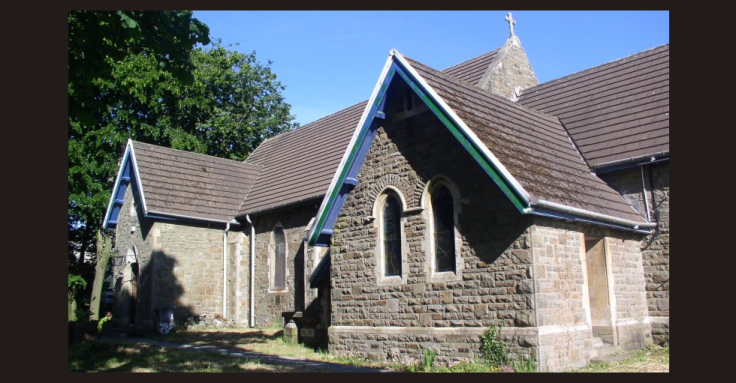 A church was burgled on Christmas Day losing thousands of pounds worth of silverware and electrical equipment – and police think thieves may have carried out the crime after attending midnight mass.
The horrified warden at St Lleurwg's Church in Hirwaun village, south Wales, opened up the chapel to prepare for the Christmas Day service in the morning to find that the chapel had been ransacked.
The church said two laptops, a PA system, microphones, and other equipment worth "at least" £20,000 was taken.
Thieves also stole a silver crucifix, candle sticks, a chalice and a communion set. They even took the trolley used to hand out food bank donations.
Reverend Ceirion Rees told WalesOnline : "The community is in shock. It was pretty bad.
"Our church warden went and opened up the church for our Christmas Day service, which is usually a lovely event. People come in their Christmas jumpers and there's always a cake and lots of singing.
"As soon as she got to the door to open it, she knew something was wrong and that something was missing.
"It was a total mess that she found and lots of things taken. They had gone through cupboards and things and chucked stuff out. It was a real state.
"For our older members, the silver has always been there their whole lives long. The biggest loss is the sentimental value. For our younger people, the technology has been up to them – they have really invested in updating it and keeping it going. But all that has gone as well."
Reverend Rees said despite the turmoil on Christmas Day, he and his parishioners in the village of just under 5,000, still held a church service.
The vicar said: "The initial reaction was sadness, then anger and people then get some perspective because it's Christmas and we were in church for a reason. The stuff is sentimental and helps us in our worship but nothing can get in the way of the true meaning of Christmas."
Earlier this week, the church held three services on Christmas Eve. It held a communion in the afternoon, prayers in the evening, and a midnight mass. Reverend Rees, who has worked in the parish for four years, described it as "busiest he has ever seen the church".
A South Wales Police spokeswoman said officers believe the incident happened after the mass between 1.30am and 9.40am on Christmas Day.
She added: "It is possible that the suspects may have attended the service and people are being asked if they saw any suspicious activity to call 101 or Crimestoppers on 0800 555 111 quoting occurrence 1700501118."