American actor Vin Diesel has been honoured with the 2,504th star on the Hollywood Walk of Fame in Los Angeles.
The 46-year-old was joined by his daughter Hania Riley and Fast and Furious co-stars Michelle Rodriguez and Jordana Brewster, as well as his Riddick co-star Katee Sackhoff.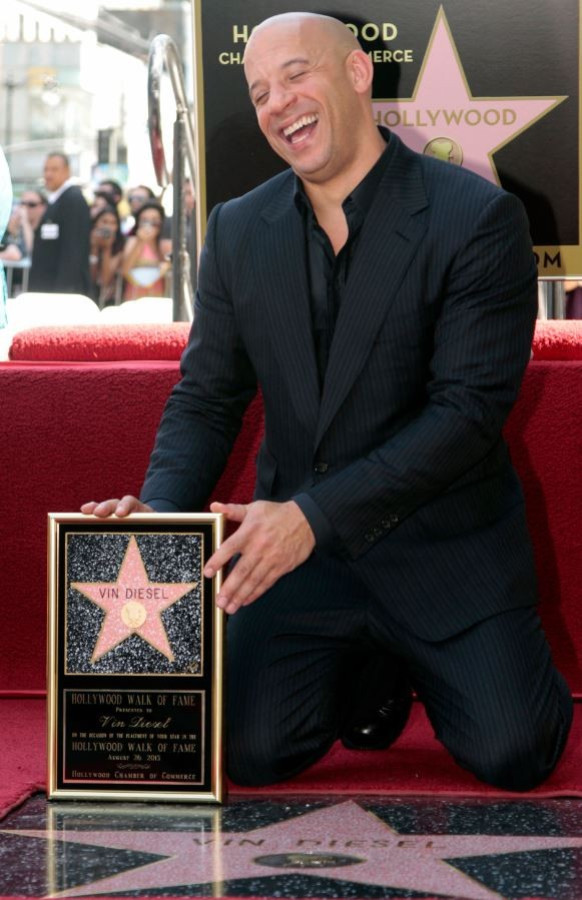 The mixed-race actor wrote, produced, directed and starred in Multi-Facial in 1994, which was shown at the 48th Cannes Film Festival. The film revolves around Mike, a struggling actor who attends several auditions in which he is told, he is either "too white" or "too black" for the part.
"I guess I've always looked past the exterior and the ambiguity that my existence represents. When I was in my mother's stomach, it was still illegal in parts of America for people of colour and white people to procreate," Diesel said in his speech, "Everyone had known me just as a bouncer in New York because I wasn't able to get any work. There was something too ambiguous about the way I look that would prevent me from ever getting a star."
The Pacifier actor also recalled how his grandmother convinced his mother Delora Sherleen Vincent, not to have an abortion when she was pregnant with him and his twin brother, Paul.
"There's so many stories that go back to my grandmother, Carmen, who talked my mother out of having an abortion," he told the crowd, "Thank you Grandma Carmen! I wish you could see this right now, Grandma Carmen. It was a good decision. It was a good decision."
Riddick will be released in the UK on 4 September.