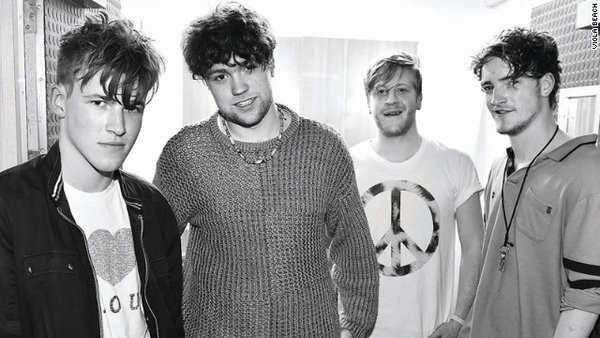 Warrington Borough Council are being urged to build a memorial in honour of the indie band Viola Beach, who died, along with their manager, on 13 February. Nearly 5,000 people have already signed a petition in favour of a memorial, including relatives of the deceased.
The petition was started by a close friend of the band, Jack Lightfoot, who hoped it would show Warrington Borough Council how important the construction of a memorial would be to the people of the town. Viola Beach were originally from Warrington. They were in Stockholm, Sweden, when they were involved in a car accident that cost them their lives.
Lightfoot wrote on the Change.org petition: "Viola Beach were a local up and coming band. They were destined for great things and have inspired local musicians and residents alike with their music and recent success. I would like to help create a memorial that represents what they love doing, remembering them for the music that they created."
The band and their manager were killed when their vehicle plunged more than 82ft from a highway bridge into a canal. The band was in Sweden for the Where is the Music? festival, which took place on 12 February. It is believed that they were on their way to Arlanda airport to return home to the UK when the accident took place.
Following their death, a fan-led campaign got the band onto the Official Top 40 singles chart, with a single climbing to number three on iTunes. The band's record label confirmed that proceeds from the sale of the single will be going to the families of the men, all aged between 19 and 32.
Warrington's town hall announced it would be flying its flag at half-mast all week in memory of the band. A book of condolences was also opened, while mourners left flowers at the town hall gates.
Warrington mayor Geoff Settle said: "We are deeply saddened and shocked at what happened in Sweden at the weekend. Warrington has lost a talented young band on the verge of something special and a group of young people with their whole lives ahead of them. Many people in Warrington are still coming to terms with the news."