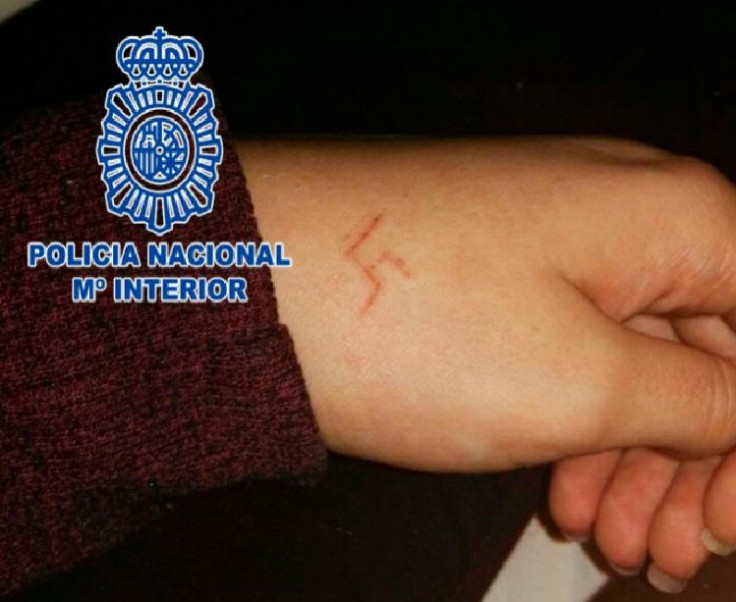 A girl in Spain had a swastika branded to her hand with a hot metal object to punish her for quitting a group of violent extremists. The unnamed girl from Madrid filed a complaint with Spanish police after she was badly beaten by the group.
Six arrests have been made, five of them young adults and one underage, in relation to the alleged incident. All were previously known to the police for violence against women.
The girl, who is a minor, was a member of a gang called "Gamberros del Este", or Thugs of the East, but decided to leave because of their reputation for extreme violence, reported the Spanish newspaper El Mundo.
She made a complaint to the police in July, a month after the attack. The girl said she was held down and beaten by the gang before one of them branded her with a swastika, scarring her hand with the symbol of Nazism.
According to a report in El Pais from 2016, Thugs of the East is a small mob of ultra-leftists who are anti-capitalist and anti-fascist in ideology.
They are similar to a larger group in Spain called Distrito 14, which uses red and black sportswear as a de facto uniform, squat in old public buildings, and launch violent attacks armed with knives, brass-knuckles, and bottles on those they see as their political opponents.