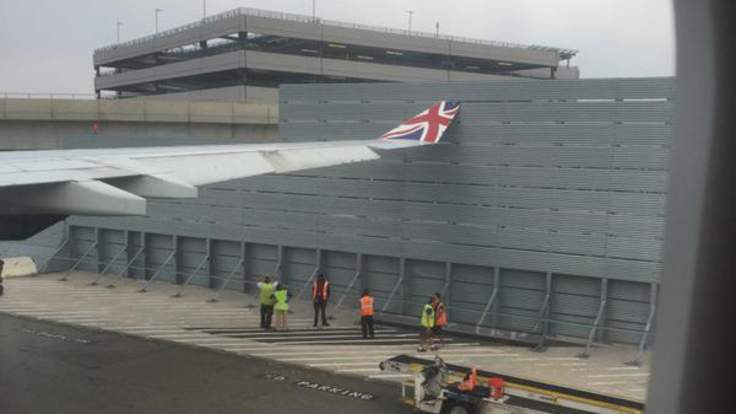 A Virgin Atlantic plane was grounded at New York's John F Kennedy airport after its wing hit a fence before take-off. The aircraft, which was headed for Heathrow, was being pushed by a vehicle from a departure gate when its wing hit a blast fence.
The incident occurred at 8.30am local time after passengers had taken their seats. None of the 277 passengers and 14 crew aboard the plane was injured.
A passenger on the plane tweeted a picture of the incident, writing: "Noooooo!! They crashed our plane into the blast fence!! I just want to go home!!"
Virgin Atlantic confirmed the incident in a statement explaining: "The VS26 departing from JFK to London Heathrow today returned to the gate after a miscalculation by the tug caused minor damage to one of its wing tips.
"All customers disembarked the aircraft and our teams have made arrangement to get our customers on their way home tonight. Safety is our number one priority and we would like to apologise for the delay and any inconvenience."
The aircraft is due to fly back to London later, but it will be a "positioning flight" and no passengers will be on board.
Virgin Atlantic confirmed that all customers are being booked on to other flights to continue their journey to Heathrow.