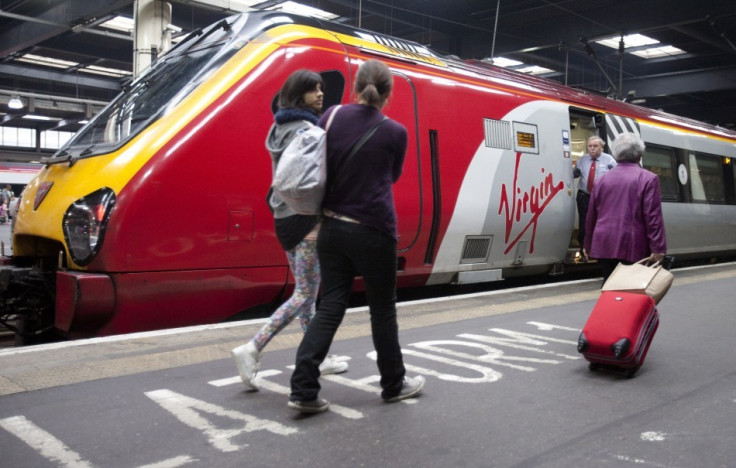 In a move to spur compensation for train delays, starting 3 October (Saturday) passengers using Virgin's services on the West Coast mainline will receive automatic refunds directly into their payment cards within three days, if their journey is delayed by at least half an hour. The automatic delay repay system will, however, only work for advance tickets bought through the Virgin app or website.
Under the Office of Rail Regulation's "Delay Repay" provisions, Network Rail pays an amount every year to train operators for disruption and delays which are supposed to be passed on to customers. Under these passengers who buy advance tickets are already entitled to compensation if there are train delays of more than 30 minutes, but they have to claim it through the operator's website or counters which the majority of passengers do not do. Transportation watchdog Transport Focus in a survey published in 2013 found that 88% of passengers entitled to compensation did not bother to ask for it. A major reason for this was stated to be the complexity of the process involved in making the claims.
Welcoming the move made by Virgin, Transport Secretary Patrick McLoughlin said: "Virgin Trains are making the most of modern technology to improve the service customers get. Our plan is to make sure passengers across the country benefit from schemes like this, and we are encouraging other operators to roll out similar schemes nationwide."
Types of delays
There are two types of delays broadly categorised based on which refunds will be made:
*Delays of 60-119 minutes - 100% of the cost of a single ticket or the relevant portion of a return ticket will be refunded.
*Delays of 120 minutes or longer - 100% of the cost of a single or both portions of a return ticket will be refunded.
Virgin estimates that it will pay out an extra £2.8m under the new scheme as opposed to the £1m it currently pays with the claim system. The scheme is estimated to cover about 3.5 million trips a year for passengers who book tickets for West Coast trains online through Virgin.
The company, however, said it could not immediately introduce the system on its East Coast services as they were a separate franchise. Besides, those who buy from other websites or ticket offices will still have to submit claims. Also if a delay notification is given at the time of the purchase of the ticket, no compensation can be claimed.