As the shooter who killed a Virginia TV crew live on air remains at large, the anchorman at the station where they worked told the heartbreaking story of how he just spent "the best nine months" of his life with the reporter who was killed.
Alison Parker "and I were very much in love. We just moved in together. I am numb," wrote WDBJ7 anchor Chris Hurst shortly after she was shot and killed by a gunman live on air while filing a report on 26 August.
We didn't share this publicly, but @AParkerWDBJ7 and I were very much in love. We just moved in together. I am numb. pic.twitter.com/tUrHVwAXcN

— Chris Hurst (@chrishurstwdbj) August 26, 2015
"She was the most radiant woman I ever met. And for some reason she loved me back," wrote Hurst. "We wanted to get married. We just celebrated her 24th birthday".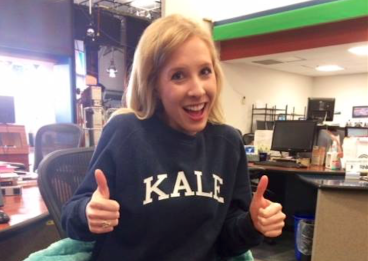 Hurst also said that he is "heartbroken" for the fiancée of cameraman Adam Ward. Parker and Ward covered the morning beat at WDBJ7, a CBS affiliate station in Roanoke, Virginia, reporting from the south-west and central area of the state.
The shooting happened as Parker and Ward were reporting live from the Bridgewater Plaza in Moneta, Virginia. Just days before the shooting Parker was reporting on eating wings at the Roanoke Wingfest and playing with the animals at Mill Mountain Zoo.
In an interview with WTOP Virginia Governor Terry McAuliffe said the shooter is believed to be a "disgruntled employee" and is being pursued by police.
Parker leaves behind her parents and brother. She worked as an intern at WDBJ7 before gaining experience and rising through the station's ranks. She grew up outside of Martinsville, a city of 14,000 an hour's drive from Roanoke.
In December 2012 Parker graduated from James Madison University in Harrisonburg, Virginia, where she studied journalism in JMU's School of Media Arts and Design.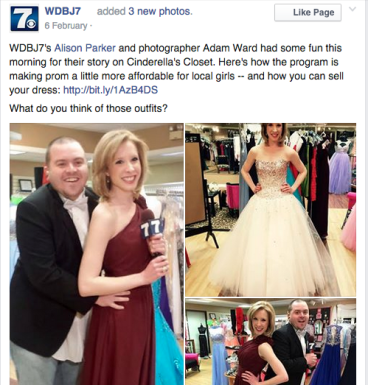 She was news editor for JMU's newspaper, The Breeze, and learned how to produce newscasts at WHSV, an ABC/Fox affiliate station in Harrisonburg. Her Facebook page is filled with photos of her as a child and enjoying one of her favourite past times: kayaking.
Ward's Twitter feed shows photos of him watching the Buffalo Bills American football team. His Facebook page shows he was a fan of the Arizona Cardinals' Eddie Whitley. He grew up in Salem, Virginia and studied at Virginia Tech before graduating in 2011.
"She worked with Adam every day," said Hurst of Parker and Ward before his Twitter fell silent. "I am comforted by everyone at WDBJ7. We are a family," he said.