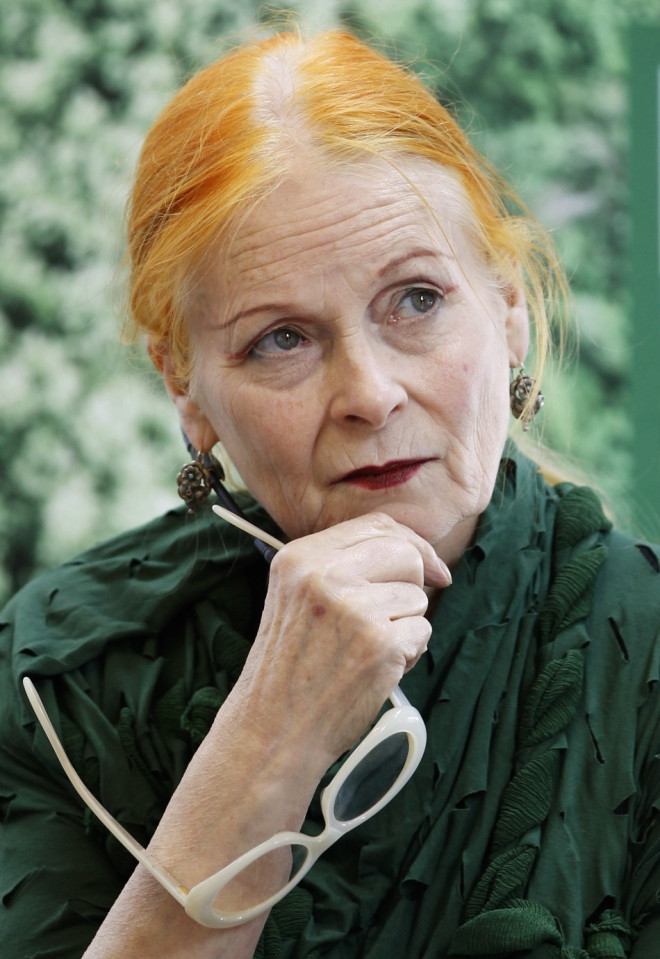 Eccentric fashion designer Vivienne Westwood has proved that you are never too old for an image overhaul by cutting off her trademark red locks.
The 72-year-old star unveiled her freshly-shaven bonnet during a climate-change protest at her local borough of Clapham earlier this week.
She was joined by artist Maggi Hambling and comedian Mark Thomas at the event.
While she sported barely-there, completely white hair, the wacky designer reminded fans of her iconic flame coloured tresses with the help of drawn on red eyebrows.
And it seems that her new au natural look was all for a good cause - to protest against climate change.
"Vivienne cut her hair as we must all wake up to climate change," a spokesperson for the label said.
"She wanted to cut the red out for a while and have it white to show she's proud of her age."
Westwood, who is best known for bringing punk to the runaway in the 1970s, has been campaigning against climate change for many years.
In February she announced plans to expand her business in a bid to supports Greenpeace's efforts to protect the arctic.
She has vowed to donate £1m of her wealth to fund green projects and recently spoken out against throwaway fashion.
"Instead of buying six things, buy one thing that you really like. Don't keep buying just for the sake of it," she said.
"Don't invest in fashion, but invest in the world."