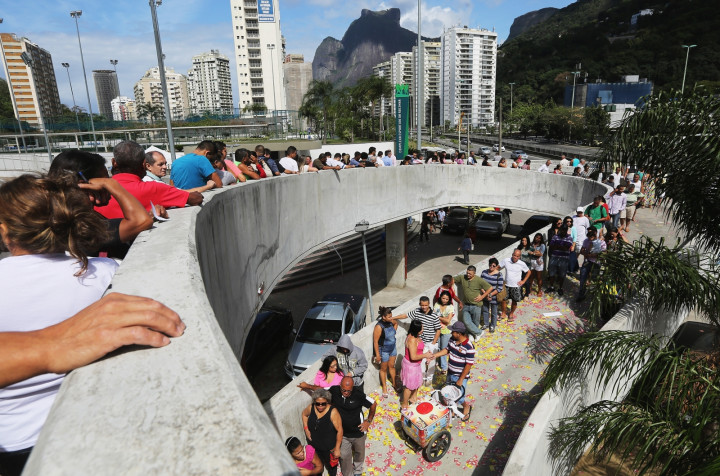 A 20 year-old man has been shot dead while queuing to vote in today's presidential elections in Brazil.
The man was shot while waiting to cast his ballot in a polling station in the Escola Municipal Professora Celina Guimarães Vieira, in Mossoró, Rio Grande do Norte.
The victim was named by police as Robson Diego de Moura Soares.
Sargent Alfredo Carneiro of the Policia Militar told the website Terra that Robson Diego was wanted by police, having been involved in "police incidents".
An official told AFP that the killing was a "revenge attack".
"We suspect it was a private revenge attack. It doesn't have anything to do with the election," said the official.
Witnesses said that the gunman entered the school, went up to a section of the queue where youths were waiting to vote, and fired a number of shots. He subsequently managed to escape.
Immediately after the incident there was panic, but no one else was injured.
The polling station was closed while officers investigated the crime, but Sergeant Carneiro said that it would be re-opened later.
Across Brazil, army have been deployed to beef up security as centre-right challenger Aecio Neves attempts to oust incumbent Dilma Rousseff.
In Rio de Janeiro, there have been a series of attacks against police in the run-up to the elections, and 35,000 military police posted to maintain law and order for the vote.