VR opens 'world of opportunity' says live music and documentary director Sam Wrench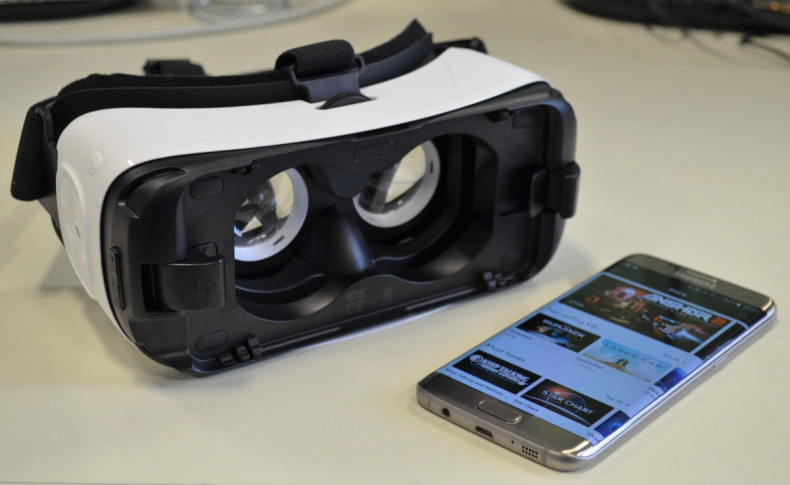 Just three months in to the year and virtual reality has already cemented itself as the hottest technology topic of 2016. Samsung's Gear VR started the ball rolling when it was bundled free with every Galaxy S7 pre-order; now the Oculus Rift, HTC Vive and PlayStation VR are queuing up to jump on the bandwagon.
By surrounding users in 360-degree images, video, games and other experiences, VR gives consumers the chance to experience something entirely new. And while the Oculus app store - where Samsung Gear VR apps are bought and downloaded - is small for now, it won't take long for developers and filmmakers to populate it.
One of the first apps to appear after the Galaxy S7 and S7 Edge went on sale, bringing VR to the masses with the Gear VR, was a private performance by Years & Years.
Filmed using Samsung's upcoming Gear 360 cameras, the performance can be viewed from several different locations - on stage, in the audience and on a moving camera on the ceiling.
---
IBTimes UK spoke with director Sam Wrench - who directed the VR Years & Years performance - to learn more about creating a VR performance and how it could potentially revolutionise live performances.
IBT: What advantages does VR present for designing events/gigs like this?
Sam Wrench - The main advantages are for the person that can't attend the gig; as a viewer it gives you a chance to be fully immersed within a moment that you can't get to in real life, often from a viewpoint that you'd never be able to access in reality. The VR opens a world of opportunity from experiencing your favourite band as a member on stage, to sitting next to your team's manager through to the 90th minute.
As a director, how does shooting for VR allow you to be more creative?
The opportunities for creativity are vast but also complicated; VR is not without it's considerations or restrictions. The immediate opportunities within live music are to explore the experiences away from the stage; who are you watching the show with or what are the crowd around you doing during certain songs?
It's these elements that impact a gig experience when you are there but have been previously hard to convey in a traditional multi-camera set-up; VR opens up that element of storytelling with endless results.
Alongside this, the show design and direction suddenly have much larger roles. The nature of being able to look in any direction lends itself to stages and sets that come into the audience or involve them in some way. I think we'll see a lot more of that in the future.
How did you go about designing a set for VR?
When it came to designing the Years & Years set for Samsung I put myself into the viewers' point of view. It wasn't about creating an energy and directing the viewer to a certain focal point; we instead had to create a world where there was something happening wherever they looked and the 360 stage and video dome - or 'web' as it was described - came from there.
I didn't want them to look behind and see an empty blackness but we also had to keep it intimate. The dome allowed us to create a sense of enclosure and defined planes to place yourself within.