VW scandal: Carmaker comes under fresh scrutiny over new suspect software in 2016 diesel cars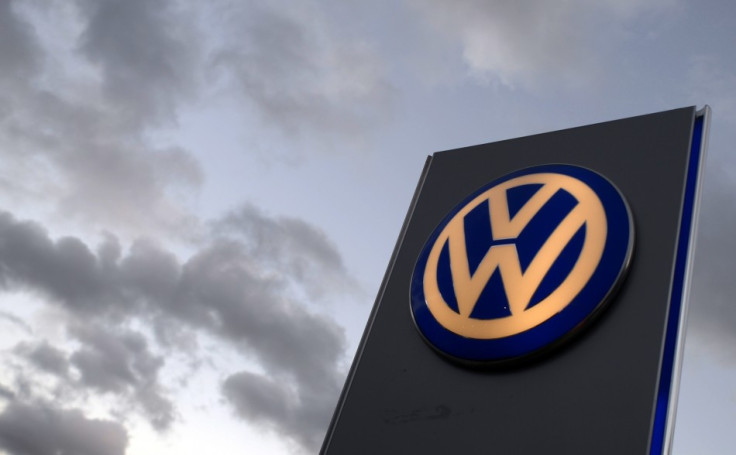 Things are getting from bad to worse for German carmaker Volkswagen. Barely a month after admitting that it had used cheat software to beat diesel emissions testing, it is now coming under fresh scrutiny over its 2016 diesel car models. The new software functions differently from the illegal 'defeat' device installed in earlier diesel models.
The carmaker has confirmed that the "auxiliary emissions control device" operates differently from the device found in the company's diesel car models from 2009 to 2015, which is now under the process of being recalled and refitted. The earlier cheat devices which have been installed in 11 million diesel cars worldwide, detects when a car is being tested for emissions.
The device then alters how the engine worked during the testing so as to produce lower emissions. However on open roads, the same vehicles were found to produce up to 40 times more nitrogen oxide than is legal in the US.
On the other hand, auxiliary emissions control devices on passenger vehicles are routinely added by carmakers but they are required by law to be disclosed as part of the process to receive the emissions certifications required the vehicle can be sold. Carmakers are allowed to use these devices under deals negotiated with regulators that provide for higher emissions in very specific circumstances. These could include when going up a steep hill or in very cold weather.
News of the second cheat software device came to light when the company withdrew applications for approval to sell the 2016 diesel cars in the US. Michael Horn, the head of VW's US operations, said earlier this month that the company was withdrawing EPA certification for its new 2016 four-cylinder diesel cars because they included a software device governing emissions that needed to be disclosed and assessed. At that time, Horn did not say if the new device was the same as that in earlier models.
Many of these cars are currently awaiting certification and are being held at Chattanooga in Tennessee. The vehicles affected are its 2.0 litre, 4-cylinder turbo diesel Beetles, Jettas, Golfs and Passats. This effectively means that the vehicles will remain unsold until a fix is developed, approved and implemented. Diesel vehicles account for about 20% of VW brand sales in the US in recent years.
Details of the second software device
The second software makes a pollution-control catalyst heat up faster, improving performance of the device that separates smog-causing nitrogen oxide into harmless nitrogen and oxygen gases. "This has the function of a warmup strategy which is subject to approval by the agencies," Jeannine Ginivan, a VW spokeswoman told AP. "The agencies are currently evaluating this and Volkswagen is submitting additional information."
After the recent fiasco over its cheat software, it is not surprising the EPA is very cautious. "We have a long list of questions for VW about this. We're getting some answers from them, but we do not have all the answers yet," Janet McCabe, acting assistant EPA administrator for air quality said.
The AP pointed out that if the EPA rules the new software is effectively a second device aimed at cheating government emissions tests, it would "call into question repeated assertions by top VW executives that responsibility for the cheating scheme lay with a handful of rogue software developers who wrote the illegal code installed in prior generations of its four-cylinder diesel engines."
The news agency added: "That a separate device was included in the redesigned 2016 cars could suggest a multi-year effort by the company to influence US emissions tests that continued even after regulators began pressing the company last year about irregularities with the emissions produced by the older cars."
Bigger fines if VW found cheating a second time
Karl Brauer, a senior analyst with Kelley Blue Book, a California-based vehicle valuation and automotive research company, warned that if VW was cheating for a second time, it could face higher fines. Regulators, not surprisingly, are "going to be even more angry than they already are. The punitive actions from the EPA are only gong to get more aggressive."
VW already faces up to $18bn (£11.62bn) in potential fines over the nearly half a million vehicle sold with the first emissions rigging software in the US. That does not include any action that may be taken by authorities in Europe, the UK or other countries where the affected cars were sold.
© Copyright IBTimes 2023. All rights reserved.