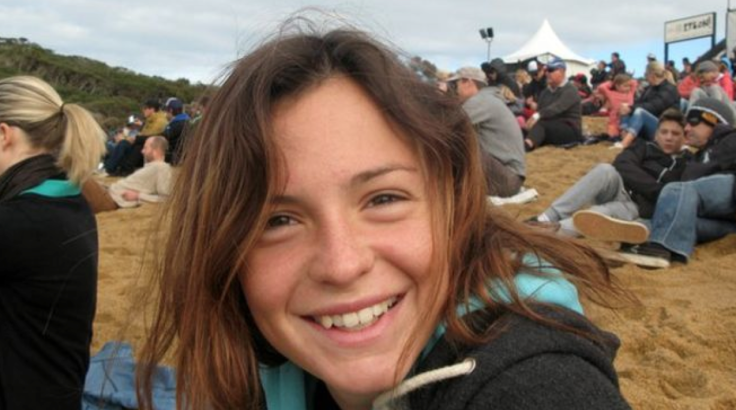 A woman who died on a Welsh beach after being hit by a fallen rock has been named as Georgina Le Fjord.
The 23-year-old was killed in the freak accident on 18 June at Llantwit Major Beach after part of a cliff reportedly collapsed as she was having a picnic to celebrate completing a maths exam.
Ms Le Fjord, originally from Salisbury, was with her friend Martha Ormerod, 25, when the rock fell as the two were sitting 18ft (5m) away from the cliffs.
"Georgie was very, very intelligent and emotionally mature - and very, very wise beyond her years," her mother, Jackie Cleary, told the Salisbury Journal.
"She had an enquiring mind and loved delving into the wonders and mysteries of the world."
Her boyfriend Paul Biggs, 24, told Wales Online: "She'd been having a lovely day. They had bought some frilly dresses together and fed the Shetland Pony on the way down to the beach.
"They were sitting about 18ft away from the cliff. We've been there many times and never thought being there would be dangerous.
"But then one large rock fell followed by some smaller rocks. Martha turned around and suddenly saw the blood on Georgie.
"She did everything she could to save her by giving CPR before the paramedics arrived. But the paramedics told her there was no hope.
"Martha has been in a state of shock but she has managed to write us a letter to explain what happened. We are treating it just as a terrible tragedy which could have happened at any time."
A South Wales Police spokesman said: "It is a tragic accident. There are no suspicious circumstances and the coroner has been informed."